I am putting this out there so that I have no choice but to follow through.  I am shutting my training down for two days.  Monday is a scheduled rest day, but today is not.  Today I am supposed to run 2-3 miles and go to an intense core class that I adore.  I am really trying to listen to my body, but honestly, I don't want to.  I want to run.  I want to go to core class. 
Things my body is telling me:
Resting HR is elevated despite the humidity coming down
Severe allergies or cold (I am leaning towards cold at this point) have left my sleep interrupted, head congested and throat sore
Tired
Things my head is telling me to do:
Suck it up, Cupcake!
No pain, no gain
Seriously, you are not going to workout until Tuesday?
It is times like these that I need to look at the big picture.  I need to focus on my goal(s) for the fall:
Run 3 half marathons (1 down, 2 to go)
Run the Columbus Half Marathon under 1:50
Do all of the above injury-free
So for the next two, very long days, I will rest and recover.  The Air Force Half Marathon is coming up on Saturday and even though I am running it as a training run, I would rather do so healthy.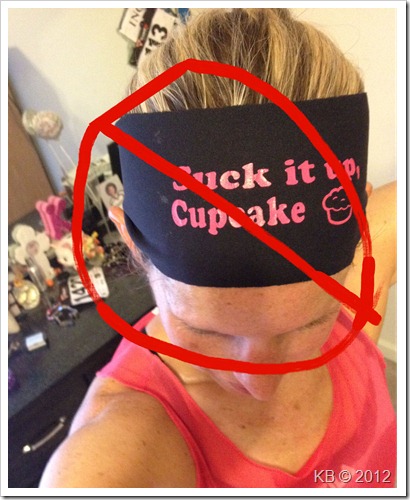 I am going to refer to this post and this picture each and every time I question my decision to rest.  Perhaps staying in my jammies will help. 
Have you had to force yourself to take time off from something you love?  What helped motivate you to stick with it?