A day late – bad blogger!  Been busy around here with hockey tryouts, our 12th Anniversary and puppy training!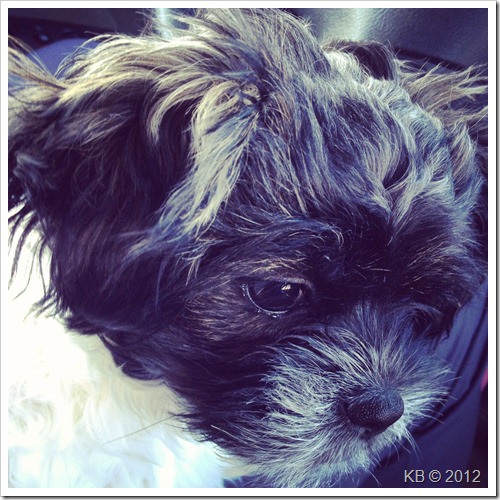 Good news, though, Jon made the varsity team!  Go Jon!  I am excited to watch the team play in the very near future! 
Since today is Election Day, Pei Wei is offering 20% off of the online orders!  Twist my arm!  Simply enter the code "ELECT" when checking out online.  Also, if you weren't aware, the Sriracha Chicken is gluten-free!
---
Monday – Rotisserie chicken salad
Tuesday – Election night Pei Wei
Wednesday – Soft tacos, black beans, corn and salad
Thursday – Appetizers & Cocktails for a girls get together
Friday – Make your own pizza (using a new pizza mix that was sent to sample) and salad
Saturday – Friend's housewarming party
---
Week in Review:
Review: Trader Joe's Gluten-free Pizza
So Delicious debuts holiday beverages
Review: Urban Raccoons Granola Bars