I am a little behind on my posts, as I missed National Pretzel Day last Friday, so I am going to declare today "National Gluten-Free Pretzel Day".  Tomorrow is May 1st, which also happens to be the beginning of Celiac Awareness month, so launching a giveaway post today seems very fitting.  Are you in?
I love pretzels almost as much as I love chocolate and wine, so when Glutino asked if I would be interested in sharing some gluten-free pretzel love and fun, I jumped at the chance!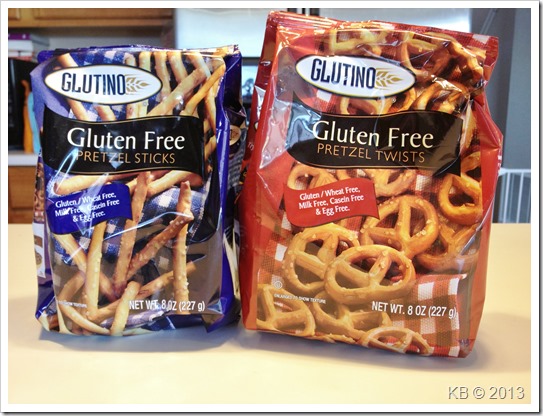 Glutino has a variety of pretzels, including:
Glutino pretzels are great for snacks, school lunches, picnics or in recipes as breadcrumbs, desserts/treats or a base for a pie crust.  I love to dip the pretzels in spicy brown mustard along with my lunchtime sandwich!  Click here to get a coupon for $.55 off any Glutino product and here to find out where you can find them.
Now for the fun part…the giveaway!  All you have to do to enter is follow the instructions in the Rafflecopter box below.  Good luck! Continue reading →