Welcome to July! Humid and rainy here in Columbus today with a similar forecast all week.  The 4th of July holiday is often celebrated with picnics and cookouts.  If you have been gluten-free for any period of time you know this can be difficult to navigate, especially if you don't know the host well.  Make sure to check out my post on Celiac-Disease.com for some tips.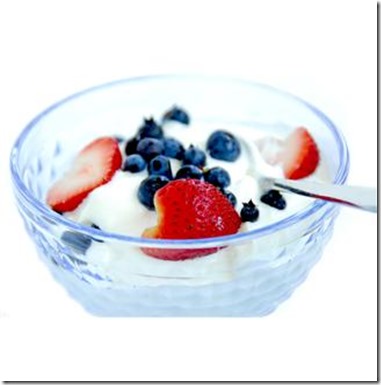 Some additional Fourth of July festive recipes:
Stars & Stripes Cake (use GF cake mix)
Red, White & Blueberry Lemonade Pops
Red, White & Blue Corn Chip Bites
Gluten-free Cheesecake  (top with strawberries, blueberries and whipped cream!)
---
Weekly Menu
Monday – Rotisserie chicken, baked potatoes, steamed green beans and salad
Tuesday – Taco salads (beef, corn, black beans, tomatoes, cheese, avocado, romaine lettuce and tortilla chips)
Wednesday – Breakfast for dinner and fruit salad
Thursday – Burgers on the grill, baked beans, corn on the cob and watermelon
Friday – Make your own pizza and salad
Saturday – Take out
---
Weekly Recap
Gluten-free Tips for the Newly Gluten-Free
Jules Gluten Free Introduces Pizza Crust
Word on the Street – Gluten-Free Restaurant News
Have a great week!
Kim