Last weekend I had the opportunity to try the new gluten-free pizza crust now being served at Mellow Mushroom. The new pizza crust is not just gluten-free, it is vegan, too!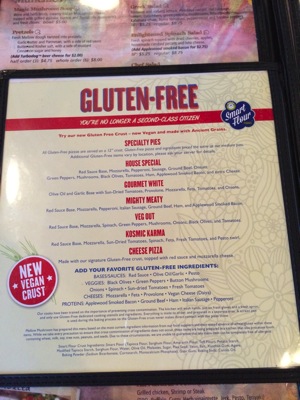 Ingredients: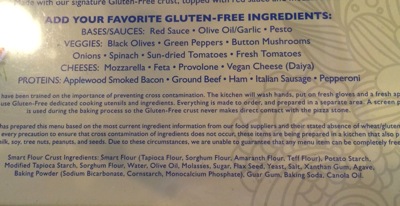 Mellow Mushroom's original gluten-free pizza wasn't bad, but it was made with bean flour, which many people don't care for. The new gluten-free pizza doesn't have bean flour in it; it's made with Smart Flour. Smart Flour is a gluten-free flour blend that contains tapioca flour, sorghum flour, amaranth flour and teff flour.
There are many different gluten-free pizza options, including a vegan cheese (Daiya). I chose the Veg Out pizza and was thrilled with the flavor and texture of the new crust.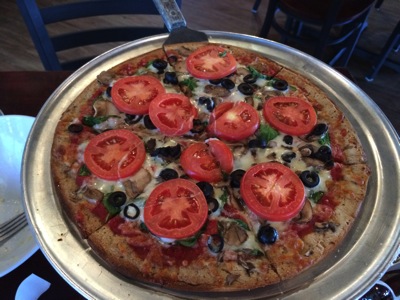 The staff at Mellow Mushroom goes to great lengths reduce the risk of cross-contamination. The staff changes their gloves and aprons, the pizzas are prepared in a separate area and then cooked on a screen so the pizza will never have contact with the pizza stone.
Have you tried the new gluten-free crust at Mellow Mushroom? 
*The food mentioned in this post was provided to me free of charge for review purposes. The thoughts and opinions shared here are mine and have not been influenced by anyone or anything.