I am partnering with iHerb.com to offer you guys a $50 shopping spree from the Grocery Section of the store. iHerb.com has a wonderful variety of gluten-free foods available, not to mention vitamins & supplements. I placed my first order a few weeks back & was very pleased with the whole process. Here are some of the products that I chose for my complimentary shopping spree: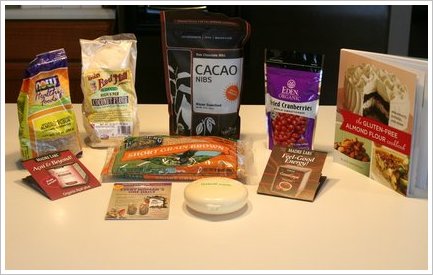 Coconut Flour

Raw Cacao Nibs

Dried Cranberries

Almond Flour (x 4)

Short Grain Brown Rice
I love the short grain brown rice made by Lundberg. This is what I use to make my Baked Coconut Rice.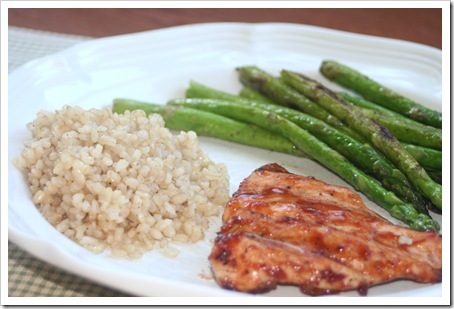 I have been enjoying the dried cranberries on my salads. I love Craisins, but hate that they have added sugar. These dried cranberries by Eden Foods are sweetened only by apple juice concentrate – no sugar, no HFCS.
And finally, the Raw Cacao Nibs. I have been wanting to try these for a while, but just never remembered to pick them up. Why did I wait so long? These are so good on ice cream or Greek yogurt! I bet they would be really good on oatmeal, too.
Now, the details. How to enter & all that fun stuff.
This contest will run until midnight on Wednesday, January 27, 2010.

To enter, leave a comment here after browsing

iHerb.com

and tell me one thing you would buy.

Tweet about this giveaway @kbouldin, so I know to count you for an entry.
That is it! This contest is open to US residents only. If you want to give iHerb.com a try for yourself, first time shoppers can use the code: WIM884 for $5 off the first order.