I was the lucky recepient of a large box of complimentary samples from Kinnikinnick. I had emailed them inquiring about the newer products in their line – Panko Style Breadcrumbs, Fudge KinniTOOs and Graham Cracker Crumbs and they were more than happy to send samples along. Kinnikinnick has been a company whose products I have been eating since I first went gluten-free over 4 years ago. I remember my first trip to Whole Foods and the nicest young man told me about Kinnikinnick and I bought my first bag of bagels that day. You can read the history of Kinnikinnick here. I especially like their mission statement:
Our Corporate Philosophy
Kinnikinnick Foods is a company focused on our customers. We provide high quality food products to people with special needs. For these people, the choices are limited, often unpalatable and sometimes not available at all. We recognize that for these people the simple act of buying and preparing basic food is difficult at best. The enjoyment of "exotic" foods, like a hamburger, a bagel, a pizza or a donut is sometimes just a fond remembrance. Some children have never tasted a donut until they try one of ours. We take great satisfaction in providing our products to those people with special dietary needs in all regions of North America. Our office receives numerous calls every week simply thanking us for helping them with their conditions and making a difference in their lives.

Kinnikinnick Foods will continue to improve and expand our line of specialty products. We believe that more and more people will enjoy our line of products and view them as healthy and satisfying alternatives to other food lines. We will continue to be one of the leading producers of Alternative Foods in the coming years.
Here is a picture of some of the items that Kinnikinnick sent to me.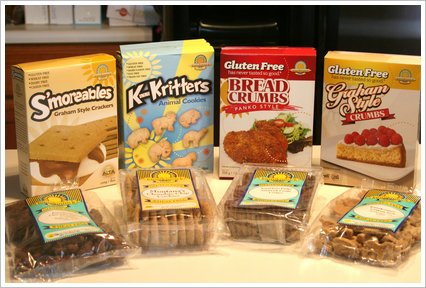 They also sent along frozen doughnuts, pizza crusts & English Muffins.
The Chocolate Dipped Doughnuts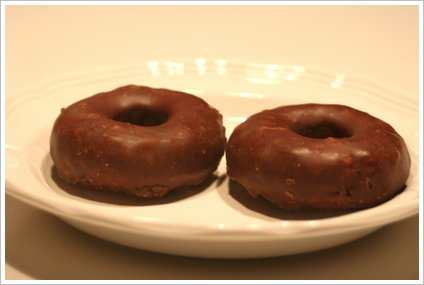 English Muffin as a base for a tuna melt.
Cinnamon Sugar Doughnuts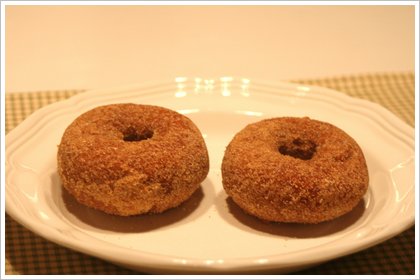 Montana's Chocolate Chip Cookies & KinniToos Fudge Creme Cookies.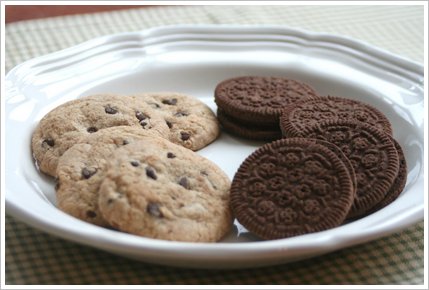 Pizza on the frozen pizza crust.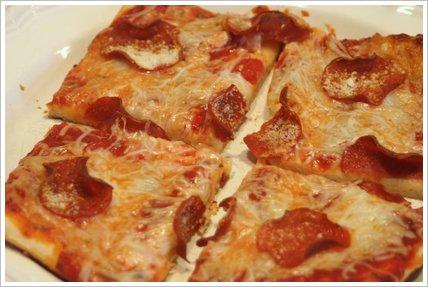 We are thrilled with Kinnikinnick's products. There hasn't been one that we tried that we didn't love. Jon begs for the doughnuts & pizza crust all the time. The cookies, especially the chocolate chip cookies, were very impressive. They had a nice crunch, texture & flavor. The chocolate chip cookies only have 36 calories per cookie.
We still have a few products to sample, but I wanted to get this stuff shared. I am using the Panko bread crumbs to make chicken parmesan this coming weekend, so watch for a post with the recipe next week.
Kinnikinnick's products can be found in mainstream grocery stores, though they may only have select items. You can also order right from their website. They have a flat shipping rate of only $10.