I have just started to see the Starfish Battered Fish in our local Whole Foods stores over the past 6 months or so. I was thrilled when Starfish sent me some complimentary samples of 3 varietites of their battered fish – Halibut, Cod & Haddock.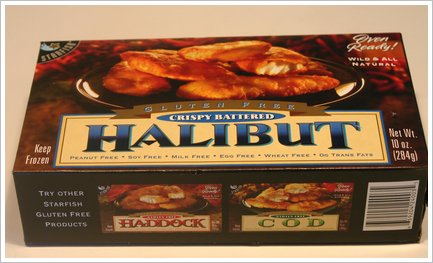 The crispy, battered fish portions are peanut, soy, egg, milk & gluten-free. The wild harvested fish is oven ready & quick to prepare.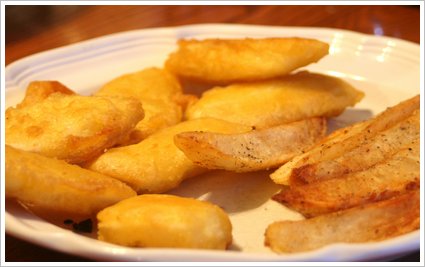 I served the fish along side "chips" or steak fries. Jon was so excited to be eating "fish & chips" again. He ate an entire box in one sitting (there are 2 – 2.5 servings per box. If I hadn't known that these were gluten-free, I wouldn't have been able to tell. The batter had a crisp texture and the fish was tender & flaky. I even re-heated some fish the next day in the oven after heating up the night before and it turned out just as good as the night before. This is definitely a product that I will be purchasing again
You can find Starfish products in all US Whole Foods stores and some other stores that can be viewed here.
Have you tried Starfish products? How did you like them?