In the very cold month of February I received a nice, comforting package from Elizabeth at Purely Elizabeth. In the package were complimentary samples of the Perfect Pancake & Blueberry Maple Muffin mixes. I couldn't get the muffins made soon enough! I was anxious to taste these warm muffins, so I made them right away! I even had all the additional ingredients I needed on hand.
To the Blueberry Maple Muffin Mix I added:
applesauce
olive oil
blueberries
maple syrup
water
vanilla
I couldn't believe how easy these muffins were! I had them mixed & in the oven within 5 mintues. The hardest part was waiting for them to be done!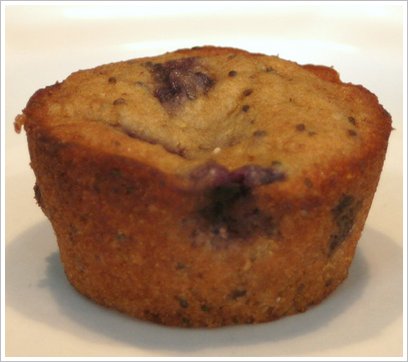 Don't they look good? These muffins were so moist! They even stayed moist for a couple days on the counter & then when I froze half of them and took them out a week later. I also fed these to gluten-eaters and received high compliments! A hit from Purely Elizabeth!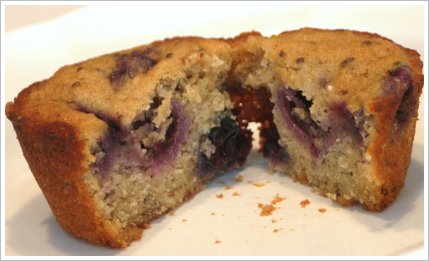 Do you see those blueberries? I love the ingredient list on these muffins!
Next up, the Pefect Pancake mix. I started to whip these up this past weekend after my 12 mile run. Aaron took over so I could help Hannah shower. I couldn't wait to dig in.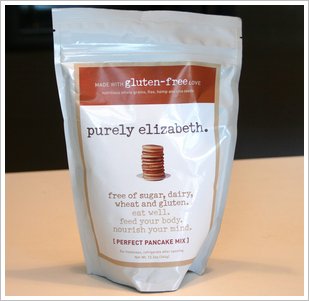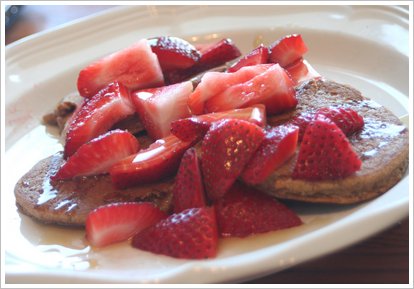 Look at those berries I topped the pancakes with? I also added a small bit of maple syrup. To be honest, I don't know what it was about the pancakes, but I didn't really care for them. At first I thought it was the teff flour, but I eat teff flour tortillas all the time. Jon, however, loved them and ate them with no syrup or topping! It was as if he was eating a cookie! LOL! Just goes to show you how everyone's tastes differ.
To this mix we added:
1 egg
almond milk
agave nectar
olive oil
You can view the ingredient list here.
The story of Purely Elizabeth:
Since childhood, I was naturally a healthy eater, yet had one major downfall…

…homemade baked goods. I never drank soda, ate chocolate or liked salty chips, but homemade baked goods were a different story. Moist, sweet and baked with love, these treats nourished my senses.

Fast forward to 2007, when I pursued a new career as holistic nutrition counselor at Institute of Integrative Nutrition. There I learned about the connections between what you eat and how you feel; how sugar, wheat and dairy (the key ingredients to my favorite treats) can negatively impact health. I could no longer enjoy my childhood favorites with the same enthusiasm. Instead, I wanted to create a solution that both I and my clients could enjoy. My mission, to recreate homemade baked goods using healthy ingredients that were not just "healthy" but actually beneficial for the body, filled with vitamins, minerals and nutrients.

In September 2009, I launched purely elizabeth, a line of gluten free baking mixes using nutritious whole grains and superfood seeds (hemp, flax and chia), free of sugar, dairy, wheat and gluten.

I hope you enjoy,

Elizabeth
The mission:
We are committed to improving the health and happiness of those around us.
eat purely. live purely.

We believe that good health begins with what you put into your body. When you eat better, you feel better. It's that simple, you are what you eat. That's why we are passionate about using the highest quality natural and organic ingredients loaded with health benefits and free of the bad stuff. But it doesn't end there. In order to be healthy we also need a clean environment, which is why we are committed to a sustainable planet. We hope you enjoy our natural foods and snacks made from the purest ingredients around.
Purely Elizabeth also makes mixes for an Ultimate Cacao Muffin and an Apple Cinnamon Muffin. You can find out where to find Purely Elizabeth's products here or you can order online here.
Thank you, Elizabeth, for sending samples for us to review. I still have a couple muffins in my freezer!! They are currently being used as my pre-run fuel! 😉