I have been hearing about Orgran gluten-free products for a couple of years, but had never had the opportunity to sample any of them. I was thrilled to receive some complimentary samples of their Easy Bake Bread mix, pasta, bread crumbs & self-rising flour. Here is some information about Orgran:
In today's society, consumers are becoming increasingly aware of consuming a diet that is healthy, nutritious and individual to their needs. Orgran products have been developed with your well being in mind and are based on only natural ingredients for people who demand a healthier lifestyle.

All Orgran products are Gluten FREE, Wheat FREE, Dairy FREE, Egg FREE, Yeast FREE, GMO FREE, Vegan and all natural. For people on special diets it is an easy and convenient choice without having to look through complex ingredient listings. Look out for the easy to read tick box to assist in your choice.

Orgran – The leader and trusted name in natural nutrition

Enjoyed around the world, Orgran products are endorsed by health practitioners and are available in over 50 countries.

With over 70 gluten free products to choose from such as our range of award winning pasta varieties and innovative products such as gluten free gluten (GfG) or 'No EGG' egg replacer, you can guarantee balance and variety in your diet.
First, I made the Easy Bake Bread Mix. Boy, the title fits this product to a "T".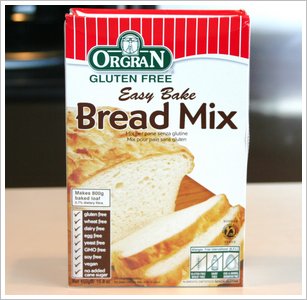 What Orgran has to say about their bread mix:
Easy Bake Gluten Free Bread!!!! The Orgran Gluten Free Bread Mix is a convenient and versatile bread mix, which has revolutionized the way gluten free bread tastes!! The Orgran Bread Mix does not contain dairy products or cane sugar and you do not need to use eggs to produce a full crusty loaf that you can slice, freeze, toast and enjoy in the same way as ordinary wheat based bread. For variations, just add sultanas, dried fruit or nuts. Gluten Free Bread never tasted so GOOD!!!
I had this bread in the oven in less than 10 minutes! The bread is:
Wheat Free
Gluten-free
Dairy, lactose & casein free
Egg free
Yeast free
GMO free
Cholesterol free
vegan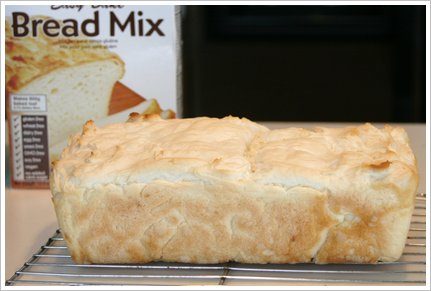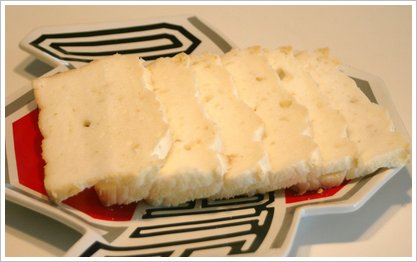 Jon enjoyed this bread for his PB & J sandwiches, as well as for turkey & cheese sandwiches. He liked the texture, but said it was a little bland. I told him that this was a "white" bread. He has always eaten wheat or whole grain (pre-gf) or Pamela's since going gluten-free, which uses different grains. I also made "pizza bread" out of this for him. I toasted the bread, smeared on Prego Three Cheese Pasta sauce & then topped with mozzarella & parmesan. Jon really enjoyed that.
Next up was the Multigrain Pasta with Quinoa. I used this pasta as the base for our "Spaghetti Dinner" one night. The pasta cooked up quickly – in about 8 minutes. The pasta looked just like regular, durum wheat semolina pasta; it wasn't darker like the brown rice pasta.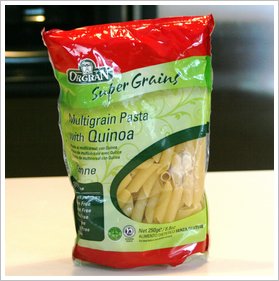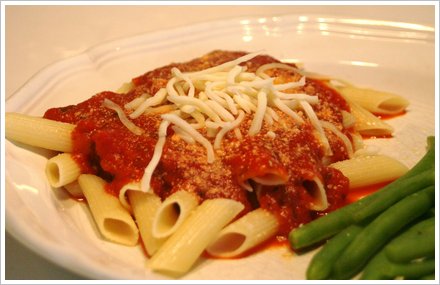 The kids loved this! Even Hannah gobbled this up. I know that I have a dinner that will please the whole family when I make pasta!
I still have to sample the Self-Rising Flour & Bread Crumbs, which I hope to do here soon. I will make sure to update and review once I do.
Want to purchase Orgran products? You can find some of them on Amazon here. I have also seen many of the products in my local health food store & mainstream grocery store. Don't forget you can find Organ on Facebook, too. You can become a fan here.