We don't eat out a lot, but when we do, Chick-fil-a is one of the places we depend on for fast gluten-free food. Chick-fil-a has a gluten-free menu that can be viewed here. I love to get the Chargrilled Chicken Garden Salad – it is a really good size salad and keeps me full for a while. I also steal a few of Jon's waffle fries!
Jon loves to get the chargrilled chiken breast, waffle fries & vanilla shake*.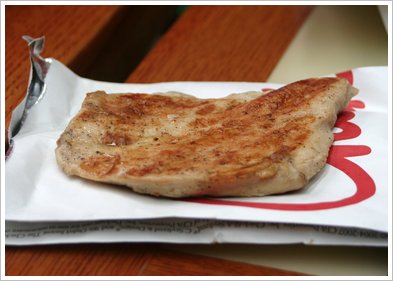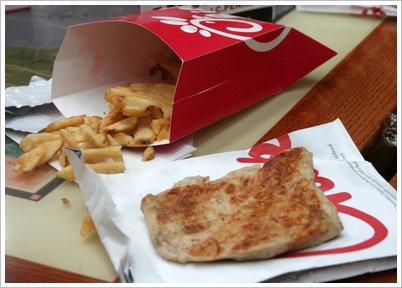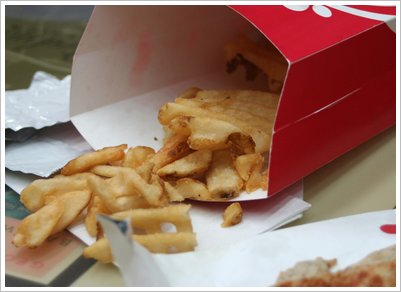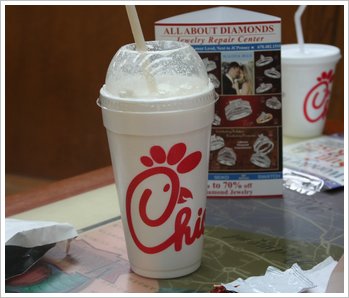 As you can see Jon was eating the food faster than I could get pictures of it! LOL! Now, a warning about the shake. The ingredients of the vanilla shake are gluten-free, but be cautious when ordering. The shakes are handspun and the shake mixer may also have mixed cookies & cream shakes. So, unless you are there when they are not busy & can get an employee to clean the machine, you may want to stay away from the shake. We happened to be there at 11 AM on this day and the manager was very accommodating.
To find a Chick-fil-a near you, click here.