Happy Easter! Did you find all of the hidden eggs? Don't want those hard boiled eggs to go hidden for too long! This post is going to be shorter than my usual menu plan & weekly recap. I still have cleaning & prepping to do for our company that is coming this afternoon! I work best under pressure. I have had a horrible cold for the past week, so I got nothing done other than the runs that I needed to get in for my marathon training and feeding the kids. I am finally feeling better!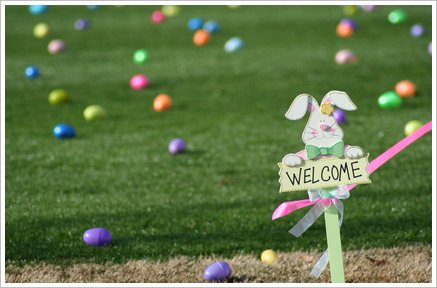 The weather here has been glorious! It was 84 here on Friday – unheard of for April! I had a wonderful, outdoor run on Saturday in shorts & a tank top! It was 60 degrees at 7 AM. No arguments here. I am thankful that mother nature is giving us a little break after our long, hard winter. I pray that the rain stops on the east coast, though. Rhode Island has had some severe flooding.
Onto the meals.
Sunday – Ham, rosemary roasted potatoes, steamed carrots & broccoli, salad
Monday -Mahi mahi, baked sweet potatos, zucchini & salad
Tuesday – Grilled Chicken Fettucine Alfredo, broccoli & salad
Wednesday -Breakfast for dinner – eggs, hash browns, bacon & fruit salad
Thursday -Pizza, roasted veggies & salad
Friday –Inside out burgers, parsnip fries & salad
Saturday -leftovers
Baked Goods
Bread
Blueberry coconut bars (didn't get to make them last week)
*********************************************************************
Short recap of the week – mostly involving recalls:
Zatarain's recalls their Dirty Rice mix for undeclared wheat & barley.
Glutino recalls bread & Van's recalls pancakes.
Have you voted yet for Jason's Deli to carry gluten-free bread for sandwiches?
Easy gluten-free Snickerdoodles.
Miss Cheese-Its? You must try these crackers!
Did you see my new article on Live Gluten Freely? Also check out Vanessa's.
Oh, and last, but not least, have you seen Gluten-free is Life on Facebook?  Come join the fun!
*********************************************************************
Hope you all have a great day!! I hope to control my candy eating today. That is my goal. 😉 Oh, I need to get out of my chair, too.