Blueberries & coconut are 2 of my favorite things. Chocolate & wine are #1, but I'll save that for another post. I was reading Tina's blog, Carrots 'N' Cake, a week or so ago & saw Tina talking about Blueberry Coconut Bars. The recipe was naturally gluten-free!! I decided to give them a try the other day.
I did make some modifications:
I used Unsweetened Vanilla Almond Breeze in place of the soy milk
I used 1/4 cup sweetened coconut & 1/4 cup unsweetened coconut
The bars were super easy to mix up & bake. The kitchen smelled awesome while they were baking.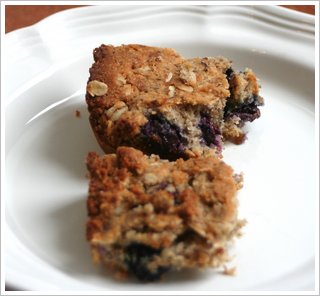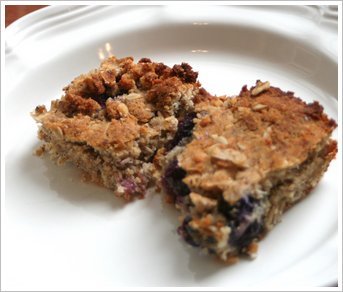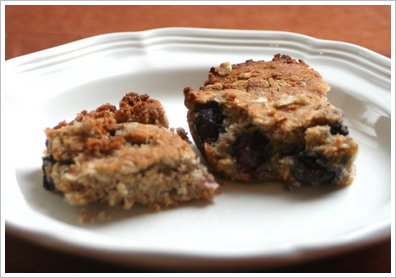 Holy blueberry!!! Do you see the blueberries? Hands down my favorite part! These bars tasted phenomenal!! They were a little crumbly, but who cares! Even Jon, my picky, coconut-hating child, ate these! Of course I didn't exactly share the ingredients with him before he chowed down! HA! He did detect the coconut, but it wasn't enough to stop him from inhaling 4 bars when he got home from school. His only complaint? Too many blueberries! He said he loved the flavor.
Thanks Tina for a wonderful recipe!!