Today is my "baby's" 14th birthday. I really can't believe that he is finishing up middle school & getting ready to go into high school – I think I might faint. First, I can't believe I am old enough to have a child/teen that is heading into high school. Second, I look at Jon and wonder where my baby went. Jon was born at 5:56 PM and weighed 8lbs 15oz. He gave us quite the scare during delivery, but all ended well, thankfully.
Look at those chubby little legs!!!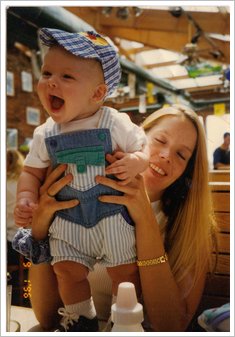 He has gone from watching Winne the Pooh, to Rocket Power to ESPN. He is a die hard hockey fan & player. He is a natural athlete who enjoys just about any sport that he tries.
4 generations in this picture (Jon was 3):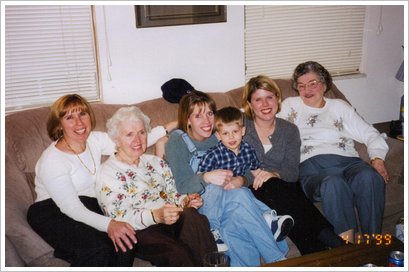 He is a great big brother to Hannah. Sure, they have their moments, but for being 6 years apart, they really do get along nicely.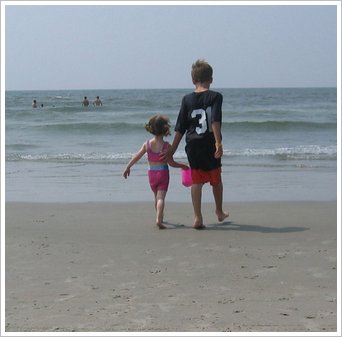 He is turning into quite the handsome young man.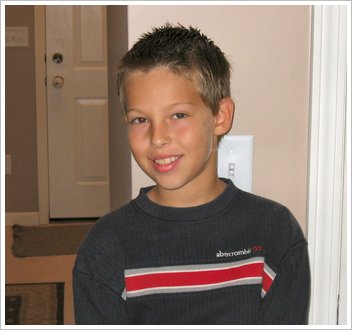 And is certainly showing his teen side for the photographers.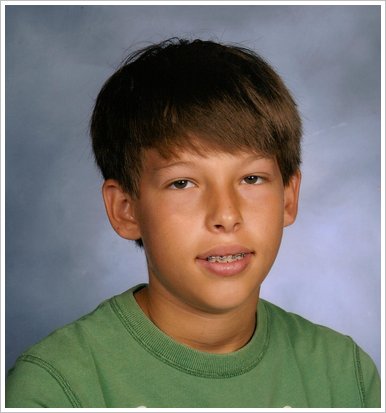 We love him and hope that he has a wonderful day! HAPPY BIRTHDAY JON!!
I made a new recipe from the Live Gluten Freely website for Mexican Brownies for Jon & his friends to scarf down at his sleepover.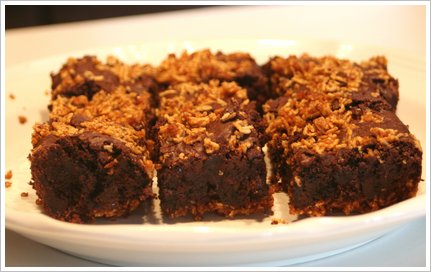 This recipe was so easy! I just used a box of Betty Crocker's Gluten-free Brownie Mix and Cinnamon Chex, then followed the directions. So good!!
Today we are having some family over to cook out 2 more years & my baby will be old enough to drive. Now, that is scary!