Recently I was contacted by Ian's to review a couple of their newer products and host a giveaway for a really cool prize package for one lucky reader & their friends or family. I have previously tried only a couple of Ian's products, so I was excited to give some others a try. I was able to try the Chicken Tenders & Pepperoni French Bread Pizza, or maybe I should say Jon was. I was able to get a couple of bites out of the food before he destroyed it and boy, was I glad that I did!
Chicken Tenders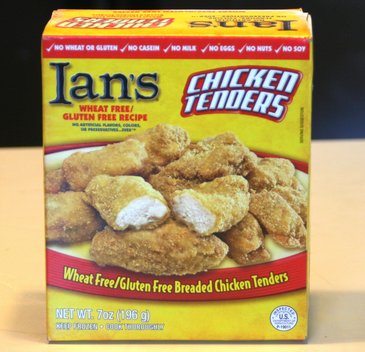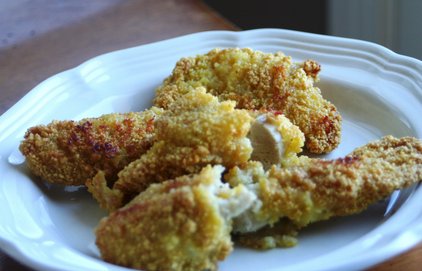 These were some of the best gluten-free chicken tenders that I have tried since going gluten-free. They were very crisp on the outside and tender on the inside, like the name implies. I followed the box directions and made them in the oven (microwave preparation is not recommended). The box says that there 2 servings, 3 ounces each, in the box, but Jon ate the whole box in one sitting. I can see where 2 servings would be possible if these were being fed to a younger child, but otherwise, just 1 serving.
Pepperoni Pizza French Bread Pizza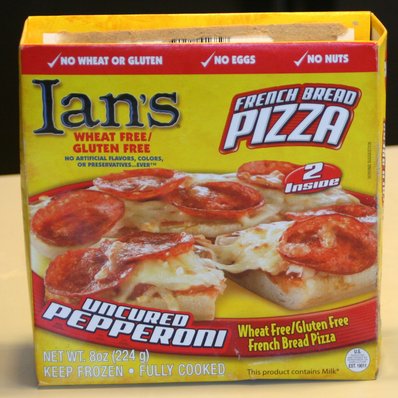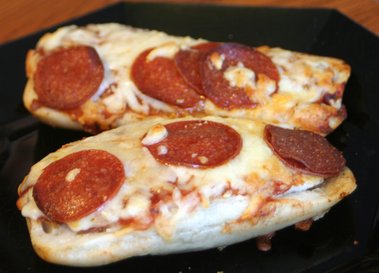 Another hit from Ian's! These pizzas were really good. They were crunchy, just like a French bread pizza is supposed to be. Again, Jon polished off this whole box in one sitting. The kid can eat! I was lucky to snap the picture and snag a bite! As with the chicken tenders, the instructions recommend baking in the oven, not the microwave.
Now for the fun stuff!!
Ian's will be giving away an Allergen Free Food Party Package, serving 14 guests. The winner will receive one of two kinds of party packages; a "Gluten Free Pizza Party", with our NEW Wheat Free Gluten Free Pepperoni French Bread Pizza and our NEW Wheat Free Gluten Free Wafer Bites, or a an "Allergen Free Fun Fest" with our Wheat Free Gluten Free Chicken Tenders, as well as our ever-popular Alphatots! Each party includes plates, utensils and napkins, invitations for each winner to send to guests, and fun Andy the Otter stickers, tattoos and prizes!
In order to enter, readers must post a comment in response to this blog post describing how dietary restrictions affect their lives. The Winner will be chosen at random from these comments. Contestants must also register with Ian's Natural Foods' SuperFit Kid Program at www.imasuperfitkid.com, and will only receive their Grand Prize winnings upon confirmation of SuperFit Kid Membership.
So, to recap:
1. Comment here on how dietary restrictions affect your life. (required)
2. Register with Ian's Natural Foods' SuperFit Kid Program. (required)
3. Follow me on Twitter (bonus entry)
4. "Like" Gluten-Free is Life on Facebook.
This contest will run until midnight on September 17, 2010. Good luck!!
*Contest is open to US residents only
**The samples for this review were provided to me, free of charge, courtesy of Ian's Natural Foods. The views and opinions in this blog are mine and mine alone and have not been influenced by anyone or anything.