What a whirlwind we have had the past 10+ days!  Just got back from the beach and boy do I have a lot of work to do!  I am not sure when or how I will get it all done, but sitting here whining about it isn't helping, right?  Onwards!
The kids are obviously out of school.  I know have a sophomore & a 4th grader.  I would like to know when my kids grew up and when I got old.  Time really does go by way too fast.  Since today is Father's Day, the day was all about Aaron.  No extravagant gifts or anything, he isn't big on gifts.  I just made sure that he was able to relax, made his favorite dinner (lasagna) and ran the kids around so he didn't have to.
I am loving all of the summer fruits at the grocery store!  Berries all over, peaches & plums, watermelon!  YUM!  I went outside to check on my basil today and noticed 2 new plants in the same bed.  I have no clue what they are or how they got there.  I know that I did not plant them.  Either they are volunteer tomatoes, as that is where we usually plant them or someone planted something for us while we were away. 
Anyone know?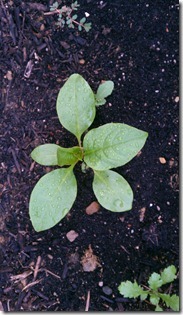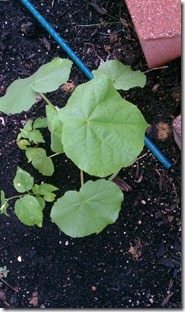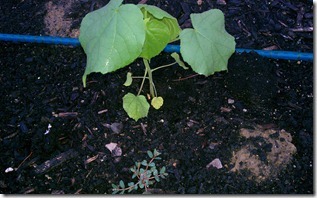 Weeds?  They really don't like like weeds and they are evenly spaced.  I am plant challenged, if you can't tell. 
---
Sunday – Lasagna, broccoli and salad
Monday – Easy quinoa veggie bowl and salad
Tuesday – Taco Tuesday, refried beans, corn & salad
Wednesday – Grilled chicken, baked sweet potato, corn on the cob & salad
Thursday – Breakfast for dinner
Friday – MYOP (make your own pizza) and salad
Saturday – BBQ Pork Sandwiches, grilled zucchini and salad
---
Hope you all have a great week!  I'll leave you with a beach picture….
Happy Father's Day!