I know, I am goofy.  We aren't having chicken for dinner, so I thought the title was appropriate.  Thanks to all who entered the Gluten-Free Bisquick* Giveaway!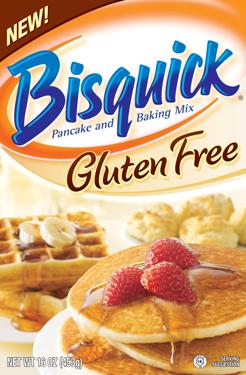 The winner is….
34 Cybele Owen "Like" Gluten-Free-Is-Life on Facebook
Congrats Cybele!  Please email me at Kim@glutenfreeislife.com
---
I am now off to do some yoga with
Bethenny's Skinnygirl workout
.  Review to come soon! 
*GF Bisquick was provided to me free of charge by Gluten Freely.