I am sure that we all know someone who was fought breast cancer before.  Some of those people have won their battles & sadly some have not.  During the month of October, Panera Bread in Central Ohio is partnering with the Stefanie Spielman Fund to support breast cancer awareness month. 
Purchase a special Stefanie Spielman Coffee Mug for $10 and refills on free for the month of October.  I purchased my mug today.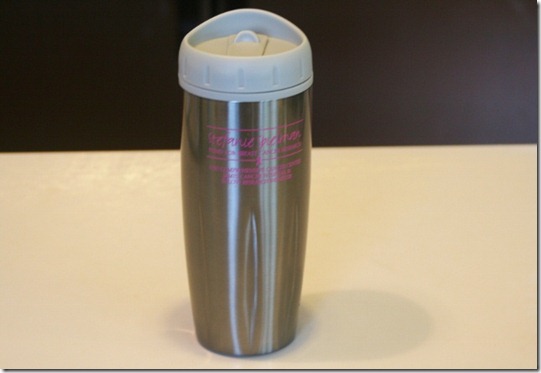 I love coffee and will drink it anyway, so why not help support the fight against breast cancer in the process?  While the pink ribbon bagels are not gluten-free, they do have some gluten-free options. 
---
Short side note –
Giant Eagle
is carrying Starburst Jelly Beans for under $3.00/bag.  They are now my go-to store.  Yes, I have a problem.  No, I don't care to do anything about that.  Giant Eagle has made gluten-free shopping a little easier in their stores.  Instead of having a dedicated gluten-free section, they have gluten-free products labeled with a tag on the shelf.  I did see some that I know are gluten-free that weren't labeled, but it is a start.  Gluten-free friendly & carries Starburst Jelly Beans?  Winning. 
---
The lovely Shirley of Gluten-Free Easily has made a
Chocolate Silk Pie
that is not only gluten-free, but dairy-free & grain-free, too.  Check it out! 
---
I have several reviews that I am in the middle of writing right now.  I can't wait to share these with you guys!