I have long been a fan of Jennie-O ground turkey and many of their other products.  I cook a lot with the ground turkey using it for burgers, tacos, lasagna & much more.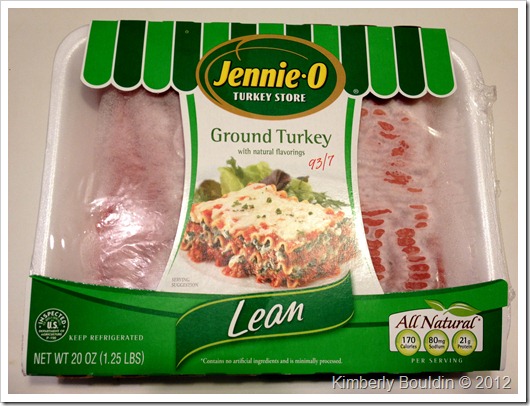 One of my favorite ways to eat Jennie-O ground turkey is in a huge taco salad.  In addition to seasoned ground turkey, I like to add rice, beans, avocado, tomato and a sprinkle of cheddar cheese.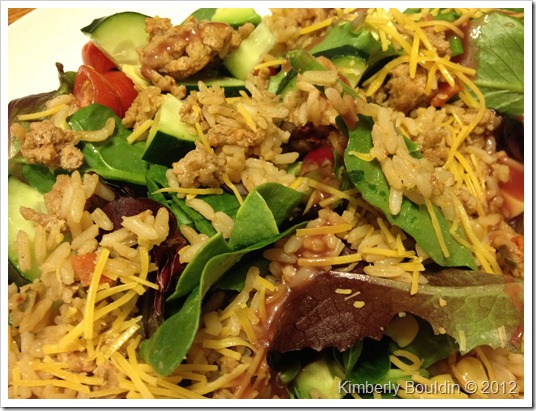 Jennie-O has an extensive gluten-free list on their website.  As I was browsing the list, I found products that I didn't even know they had!  I am super excited about the SO Easy Entrees turkey meatballs!  The website also has a recipe section that includes several gluten-free recipes.  Here is one I hope to try in the very near future after I pick up some more turkey bacon.
(source)
Turkey Bacon & Mushroom Omelet
Ingredients
3 slices JENNIE-O TURKEY STORE® Extra Lean Turkey Bacon
1/4 cup crimini mushrooms, sliced
3 eggs
3 tablespoons water
1/4 cup cheddar cheese, shredded
1 teaspoon tarragon, chopped
1/4 cup green onions, thinly sliced
1 tablespoon parsley, chopped
Directions
Cook bacon as specified on the package.
Saute mushrooms for about 2 minutes until softened.
Beat eggs with water and pour into a hot 10 inch skillet; cook over medium-low heat for approximately 2 minutes, covered.
Uncover, sprinkle with cheese, tarragon, green onions, and sauted mushrooms. Lay the cooked turkey bacon slices in the middle. Cover again for an additional 3 minutes, or until the omelet is cooked. Fold two opposite sides into the middle of the omelet. Sprinkle with parsley.
Now for the fun part!  Jennie-O has offered to give 3 lucky readers each $10 worth of coupons for Jennie-O coupons!  The giveaway will start today & run through Monday, February 13, 2012 at midnight (EST).  All you have to do to enter is follow the instructions below.
***Coupons are provided to Gluten-Free is Life and giveaway winners courtesy of Jennie-O.  The opinions stated in this point and have not been influenced by anyone or anything.