After solving my frozen & numb hands problem with new running mittens in December, I moved onto the quest for warm toes.  To be honest, I had put it off because of our unseasonably warm winter.  Thankfully when I ordered some Little Hotties hand warmers, I got some sample foot warmers.  Did you know that had body warmers?  How has this escaped me in the past?! I need to remember this for hockey season next year, as sitting in the ice rink can be brutal!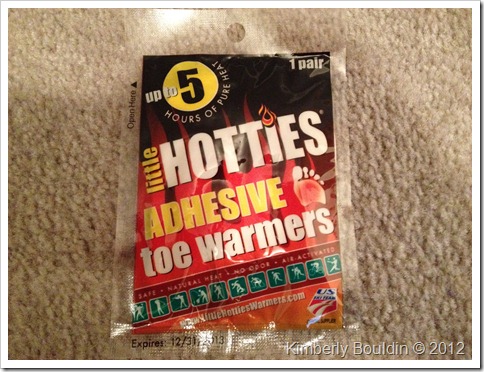 These arrived just in time, because the past 2 weeks have been less than ideal for outdoor running and it has actually felt like winter here in Ohio.  The instructions say to place the warmers either under or on top of your feet.  I chose on top of based on the recommendation of a student that was with my sports doctor the last time I saw him.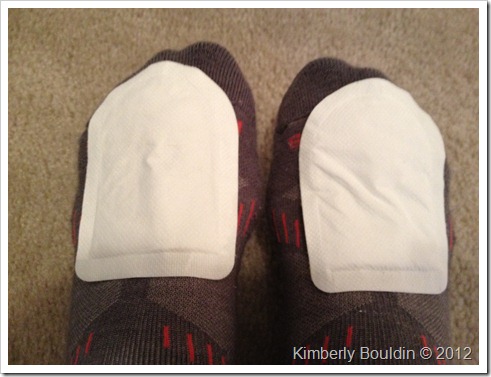 These worked like a charm!  I ran 7 miles outside with a wind chill of –5 and 30 mph winds and my feet were warm, with the exception of a short period of time of numbness on 1 toe, the entire run.  This is a huge improvement over my past runs without the warmers. 
The following day I ran 3 miles outside and added a layer of tape outside my shoes to help block the wind, which worked until it fell off mid-run.  I hear that duct tape works best for this, but I didn't have any on hand.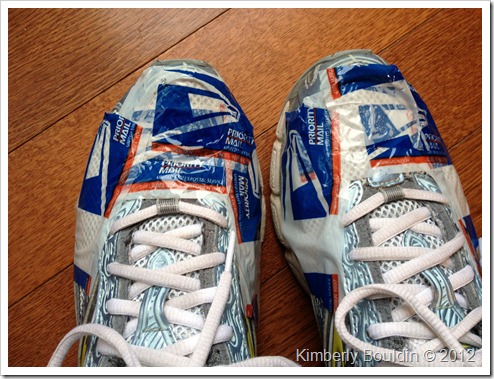 The temperatures are much warmer now and are predicted to stay this way, and even hit the 50's next week!  I hope that we have seen the last of the single & negative digit temperatures so I can avoid dressing like this again: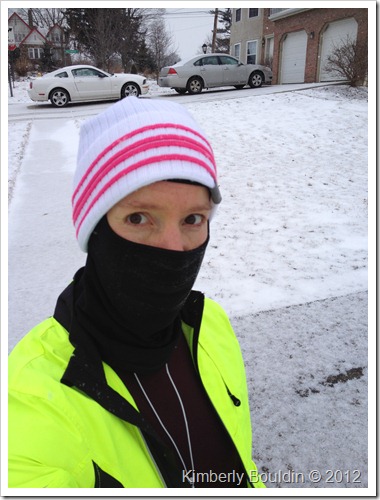 Have you tried the Little Hotties hand or foot warmers?  Did they work for you?