Technically since it is Fat Tuesday, I should be talking about pancakes, right?  I did that today on my post over at Celiac-Disease.com, so make sure to pop on over to check it out.  When I found a can of pumpkin looking lonely in my pantry, I knew that I had to do something with it.
A few weeks ago, I got sucked into the black hole that is Pinterest one afternoon when I should have been writing, and came across this recipe using just cake mix & a can of pumpkin.  It wasn't a gluten-free mix, but I figured that I would give it a try and let you all know how it worked out.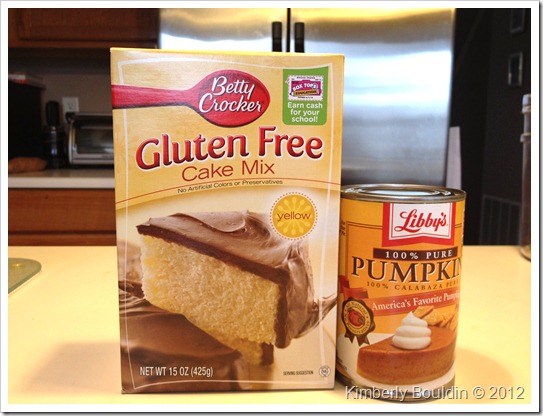 I figured if this didn't work, I would have something I could share with you all NOT to try at home.  I opened up the box of cake mix, dumped in the can of pumpkin (15 oz can) & turned on my KitchenAid mixer.  I mixed until everything, all 2 ingredients, were well blended.  The mixture was thick, but I had confidence.  Worse comes to worse, I could smear some almond butter or frosting on top & I am sure I would be just fine with the results, right?  I mean come on, pumpkin is involved here!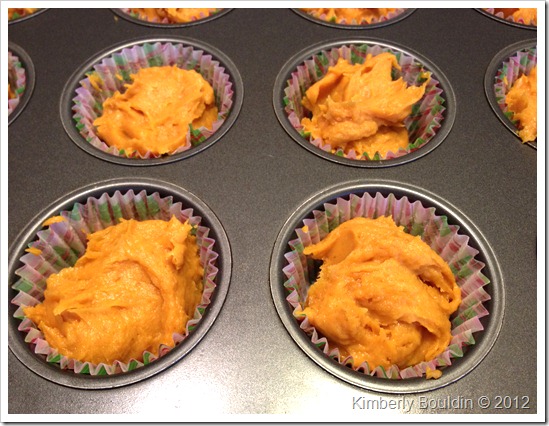 I baked the cupcakes for about 23-25 minutes at 350 degrees.  The box said 18-23, so I checked them after 18 minutes and they weren't quite done.  I let them cool before I frosted them with cream cheese frosting.  They still had a bit of a rough top to them, so I will definitely be smoothing them out more the next time I make them.  Please forgive the messy frosting job – I was trying to bake brownies & cook dinner at the same time that I was frosting these.  Thank goodness for green sprinkles to hide my mess!!
I couldn't wait to eat dinner so I could bite into one of these!!  They were every bit as good as I thought they would be!  Next time I will be experimenting with Devil's Food cake mix + pumpkin – can you imagine?!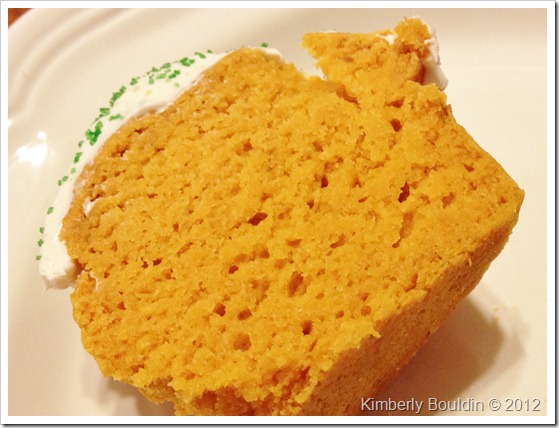 Perfect texture, moist and the cream cheese frosting was the most amazing complement!  Put pumpkin & Betty Crocker Gluten-Free cake mix on your grocery list and make these STAT!!
---
Check to see if you were the winner of my Yoplait Lactose Free Giveaway!!