Welcome to March!  Funny that we have had such a mild winter and here we are on March 5th with snow on the ground.  Given it is only a dusting, but this is just what I figured would happen.  I can live with it, though, as these cold days have been interspersed with mild ones with temps in the 50s and 60s.  I'll be happy when it stays warm, though.  I am ready for SPRING!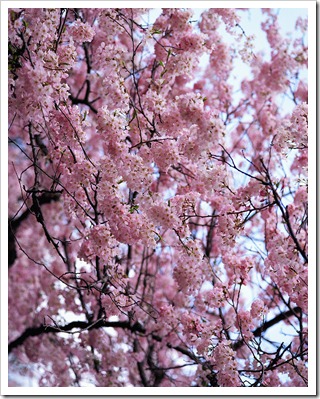 The weekend was spent running, studying & even some movie watching with Aaron.  We finally watched The Social Network (yes, we are a little behind).   We really enjoyed the movie and it was kind of cool to see how Facebook came about.  Have you seen The Social Network?
---
Onto the task at hand – meals.  Here is the plan for the week:
Sunday – Rotisserie chicken, garlic roasted red potatoes, steamed green beans & carrots
Monday – Shrimp fettucine Alfredo, steamed broccoli & salad
Tuesday – Mexican pizzas, Mexican rice, corn and salad
Wednesday – Perfect pork tenderloin, sweet potato puffs, roasted asparagus & salad
Thursday – Bourbon chicken, coconut baked rice, broccoli & salad
Friday – Make your own pizza and salad
Saturday – Leftovers
Baking
Crispy Rice Treats
Scones
---
Week in review
Don't forget to enter to win samples of Boundless Nutrition's Perfect Protein Cookie.
The Lowdown on Gluten-Free Flours & Mixes
Check out my guest post over at NuGo Nutrition
My review of Kiss My Face gluten-free products
Burger Deconstructed: Spicy Sweet Potato Hash Browns
What is the weather like where you live?