I may have teased you all a little bit with my Wordless Wednesday post this week.  It was a sandwich that I liked so much, that I ended up eating it 3 different times last week.  I made BBQ pulled pork in the crockpot and when it was done, I was looking for a new way to eat it.  Often times I will toss it on a salad, stuff a baked potato or make a big rice bowl with the pork, but this week I was in a sandwich mood.  I was also in an avocado mood, so there my idea was born.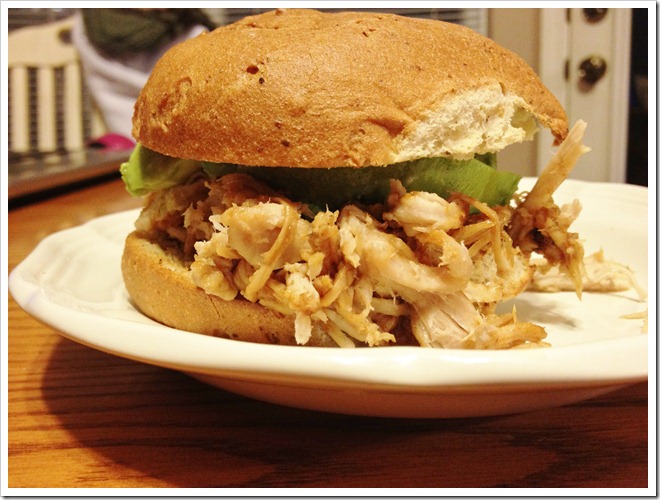 BBQ pulled pork
Udi's gluten-free whole grain bun
Guy Fieri Kansas City Smokey & Sweet BBQ sauce
Avocado (I may have used half on this sandwich)
Heaven!  I don't know why I have never thought about putting avocado on a pulled pork sandwich before, but it is glorious!  I used to use cheese and I have been eating less cheese & more avocado and I seriously wondering why it took me so long! 
Is it wrong to just sit and eat an avocado out of the skin?!
---
Make sure to head over to enter my So Lucky Gifts "So Active" box giveaway!
Just incase you missed it, make sure to check to see if you won the Perfect Fit Protein Cookies giveaway.