When I was thinking about dinner on Friday, I couldn't decided between pizza, my Friday staple, or rotisserie chicken that I had just picked up from the store.  They both sounded good, so what does a food blogger do?  She combines the 2 together.  I have never been shy about combining foods.  I recall mixing up food into one large bowl as a child & family members would just shake their heads.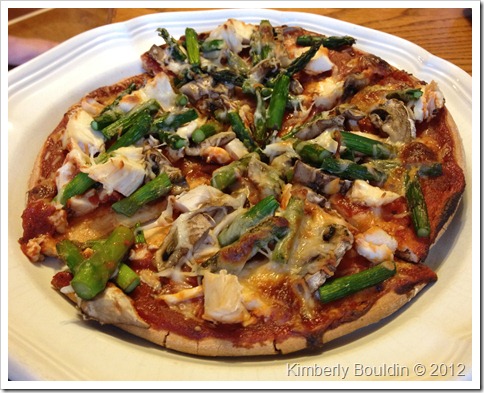 Doesn't that look good?
Roasted Chicken & Asparagus Pizza
Ingredients:
Udi's pizza crust
1/4 cup pizza sauce (I used Kroger)
3-4 ounces roasted chicken
1/4 cup chopped mushrooms
1/4 – 1/2 cup chopped asparagus (I previously roasted the asparagus)
1/4 cup mozzarella cheese
Frank's Red Hot (optional – sprinkle on top before eating)
Directions:
1.  Preheat oven as directed on the Udi's pizza crust package. 
2.  Top crust with sauce, asparagus, chicken, mushrooms & cheese.  Bake for 8-10 minutes.  Check progress & bake until cheese is melted or the crust begins to brown.
3.  Slice & enjoy.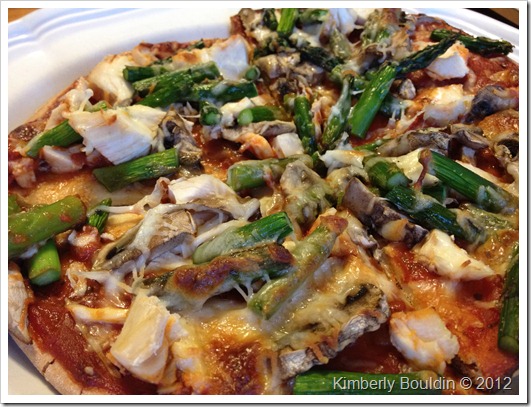 I see this pizza making another appearance very soon in our house!  This served one (me), but ingredients can be adjusted to accommodate more people.