So many fun things going on this month!  I will be launching a fun giveaway later this week or early next week – just finalizing some last minute details.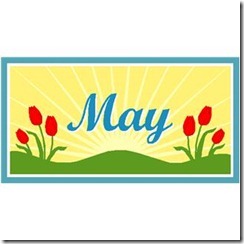 The National Foundation for Celiac Awareness has a great celebration planned!  The theme this year is "Keep It Simple and Safe".  They have rounded up 16 bloggers to share about every stage of the gluten-free journey!  Should be an awesome series to follow, so make sure to keep checking back each day for new posts! 
(source)
---
Jules of Jules Gluten Free Flour has a great "Deal of the Day" today:
To impart my cookie-baking secrets, and in response to the many, many requests I get, I've created a new cookie e-book.

Featuring stunning color photography, this 18 page e-cookbook features 11 cookie recipes your friends and family will love, including:

Chocolate Chip
Graham Crackers
Gingerbread
Linzertorte
Oatmeal Raisin
Peanut Butter

Peanut Butter and Jelly
Pecan Snowball
Filled Raisin
Snickerdoodles
Vanilla Wafers

Making your own cookies allows you to control the sugar content, fat content…and is cheaper and more satisfying than buying pre-packaged ones. And this e-book will show you how easy it is!
I am downloading this now, as I loved the Oatmeal Raisin recipe can't wait to try the Graham Crackers for s'mores over our new fire pit!
---
Quick facts about Celiac Disease
:
1 in 133 people have Celiac Disease
97% of those people are undiagnosed
Celiac Disease is not an allergy, but an autoimmune disease
Quick Facts about the gluten-free diet:
It is not a fad diet
It will not necessarily make or help you lose weight
It will not necessarily make or help you gain weight
It is free of wheat, rye, barley and oats (there are oats that are certified gluten-free that some people can tolerate)
The easiest way to transition to a gluten-free diet is to start by eating naturally gluten-free foods – whole, unprocessed foods
What can you do to help spread awareness?  Take an extra minute to explain what Celiac Disease is the next time you are asked about it.