Coming off an exciting weekend and time to get back down to business.  My laptop is fixed, my race has been run, time to study!  Meals for the next 10 days need to be simple and easy and will probably involve a glass of this: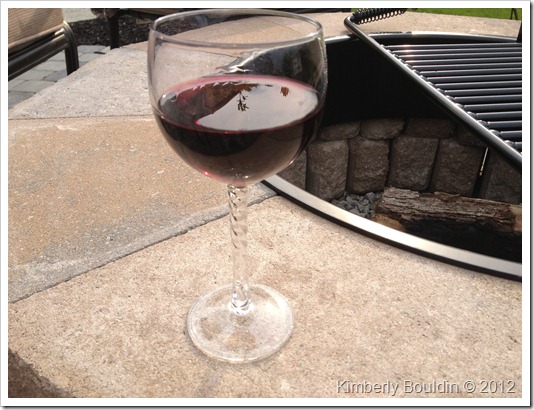 Only a few weeks of school left for the kids and they are done for the summer, too!  I am ready to relax!
Sunday – Salmon in parchment paper, steamed green beans, stoneground creamy grits and salad
Monday – Rotisserie chicken, steamed broccoli, quinoa and salad
Tuesday – Turkey tacos, refried black beans, corn and salad
Wednesday – Bison burgers, sweet potato puffs and salad
Thursday – Breakfast for dinner (pumpkin oatmeal protein pancakes – recipe to come soon!)
Friday – Make your own pizza and salad
Saturday – Italian grilled chicken, garlic mashed potatoes, roasted veggies and salad
---
Baking
Some kind of muffins for Jon
Spice cookies
Cake
---
Week in Review:
Enter to win the Nueva Cucina Giveaway
Review: So Delicious Almond Plus
My new favorite cracker – Rosemary Herb Lentil Crackers
Review: ZonePerfect Perfectly Simple bars
---
Coming up this week:
Another fun giveaway!
My new Celiac Awareness Pinterest board.