Four more days!!  I take my NASM CPT exam on Thursday and all of the craziness will hopefully cease to exist.  If I pass, I will celebrate.  If I fail, I'll cry and register to retake my exam at the end of June.  I know that I am doing the best that I can and I pray that it is enough.  It is so hard to learn how to study again after not doing it for 20 years.  Plus, I am realizing that I don't retain information like I used to. 
We had a wonderful time with family over the weekend and I think this picture just about sums it all up: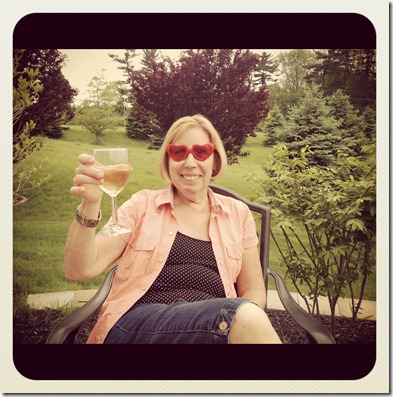 Never stop living life. 
Fortunately we have lots of leftovers from our family Mother's Day celebration on Saturday, so I hope that holds us over for a couple of days.  Dinner with an old friend on Wednesday night and then hopefully I can focus on just being. 
Monday – Grilled chicken (leftover) salads or pasta. 
Tuesday – Mexican Pizzas with corn and salad
Wednesday – Dinner out
Thursday – Breakfast for dinner and fruit salad
Friday – Make your own pizza and salad
Saturday – Out with friends
---
Week in Review:
Don't forget to enter to win the Rudi's Gluten-Free giveaway!  Today is the last day!!
Some of my new favorite cookies: Baba Joon's Chocolate Chewies
If you haven't tried this bread you are missing out: Schar Deli Style Bread
Domino's weak attempt at serving the gluten-free community
Chuck E. Cheese's does gluten-free right – testing in select locations
Mia Cucina serves up great gluten-free pasta
What do you have planned for the week?