Recently I was asked if I would be interested in participating in the "Melt Away Challenge".  The challenge was to replace my butter or other fats with Melt Organic for one week.  Melt Organic Buttery Spread was recently featured on the Dr. Oz Show as a healthier alternative to butter.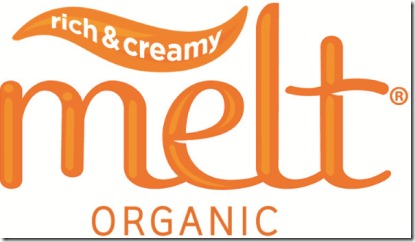 What is so special about Melt?
Made with good fats like flaxseed oil and virgin coconut oil
Spreads, melts and tastes like butter
Gluten-free
Organic
Kosher
Non-GMO
I began my week with my Sunday morning breakfast of a gluten-free cinnamon raisin bagel with Melt Organic and a sprinkle of cinnamon sugar.  I love the buttery taste of Melt – the perfect way to start my day!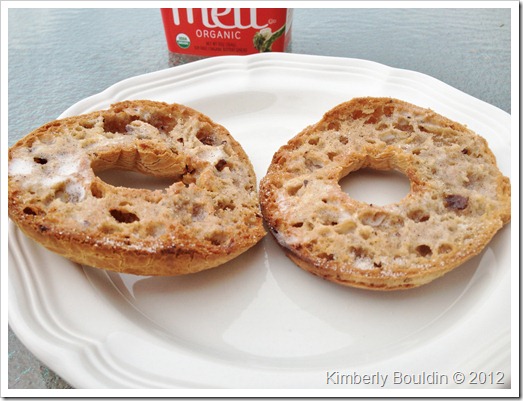 I continued on through the day and week using Melt Organic in place of extra virgin olive oil or butter.  Sauteeing vegetables, butter on banana bread, baking – Melt Organic was fantastic with them all!  Check out this bowl of pasta that I made from leftover pasta, grilled chicken and steamed veggies.  I tossed the veggies in a frying pan with some Melt Organic to heat them up, then I tossed in the chicken and pasta and finished it off with some parmesan cheese.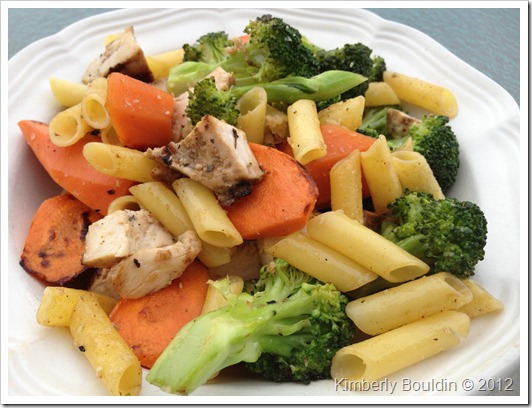 The Melt Organic website has an extensive recipes page complete with tips on how to cook with it. 
The true test of a new product in our household is to see if Jon likes it.  My "little" boy has turned into the pickiest eater.  If Jon eats a new product, we know it is good!  He has been using the Melt Organic on his banana bread and garlic cheese bread.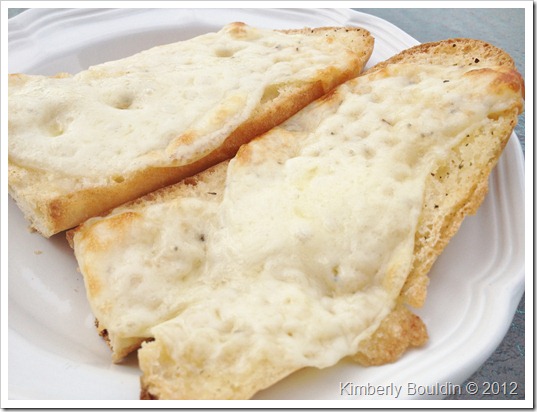 I simply cut a Schar baguette in half, spread with Melt Organic and sprinkled with garlic powder and mozzarella cheese before placing into the oven.  He loved it!
To find Melt Organic in a store near you, click here.  If you can't find it, you can request it by completing this form and taking it to your favorite grocery retailer. 
Have you had a chance to try Melt Organic?  What did you think?
**The products mentioned in this post were sent to me free of charge for the challenge purposes.  The thoughts and opinions expressed here are mine and have not been influenced by anyone or anything.