Udi's Gluten-Free has a fun game called "BUN-GO" on their Facebook page right now.  It is basically BINGO, but Udi's creatively named "BUN-GO".  The game offers players a chance to win coupons and a chance to win larger prizes, up to a $500 e-gift card!!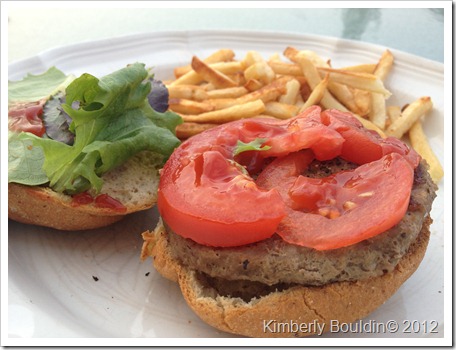 REWARDS & PRIZES (All dollars "$" are in U.S. dollars): All Entrants will receive the following coupon rewards when they reach the applicable point level:

20 Points: a digital coupon for $0.50 off Udi's Gluten Free Buns
70 Points: a digital coupon for $1.00 off Udi's Gluten Free Buns
90 Points: a digital coupon for Buy One Udi's Gluten Free Bun and Save $2.00 off any second Udi's Gluten Free product.

Limit one coupon per point level per Entrant. Once Entrant reaches the designated point level Entrant will receive a pop up with instructions to print the coupon or to save it in the Entrant's Rewards Account.
Twenty-five (25) Grand Prizes: a $500 e-Gift Card from the winner's choice of The Home Depot®, Whole Foods Market®, Kroger® or Williams-Sonoma (terms and conditions on Gift Card apply). Five-Hundred (500) 180 Point Prizes: Udi's Summer Grilling gift pack including oven mitt, bread clips, 3 pc tong set, Frisbee, co-partner coupons, & tote bag (Approximate Retail Value "ARV": $60.00 each). Eight-Hundred and Fifty (850) 90 Point Prizes: a grilling cookbook (ARV: $19.99 each). Total ARV of all prizes: $59,491.50. No substitutions for prizes except by Sponsor or as may be necessary due to unavailability, delay, in which case a prize of equal or greater value will be awarded at the Sponsor's sole discretion. Limit one prize per Entrant per prize level. Prizes are not transferable or redeemable for cash. All taxes and other expenses not specified herein are the sole responsibility of the winner. Sponsor responsible only for prize delivery; not responsible for prize utility, quality or otherwise.
I had better get busy, right? 
---
Hannah and I had a girly afternoon yesterday.  We went to get mani/pedis!  It doesn't get more girly than that, does it?  As I was soaking my feet, I couldn't help but notice that I felt like I had been transported back in time.  The music in the nail salon contained the some of the following:
"I Will Always Love You" – Whitney Houston
"I Can't Live (If Living is Without You)" – Mariah Carey
An odd Michael Jackson song that would only be heard in a nail salon.
It was a great way to spend the afternoon.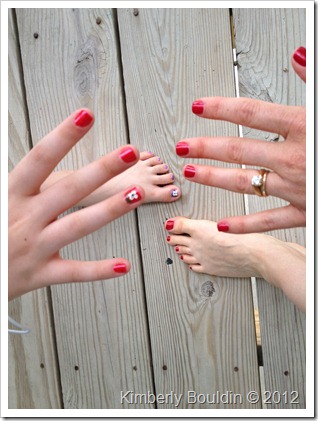 ---
I am taking part in a challenge with some friends this month.  The challenge began on June 1st and goes though June 30th.  Each individual chose their own challenge and we were paired up with a buddy to help keep us accountable.  I chose to give up my beloved jelly beans, as I was getting a little out of control with them.  My dentist would not be pleased to learn that I was eating them after lunch and dinner daily.  I didn't want to try to eliminate anything that would cause me to hyper-focus on the food that goes into my mouth, but I certainly don't need that extra sugar in my diet.  I chose to instead focus on choosing better dessert options, should I feel the need to have one.  Mini Larabars make a great gluten-free dessert! They are between 90-100 calories and come in 3 varieties – apple pie, cherry pie and cashew cookie.   
(source)
I get the sweet ending to my meal that I am craving without all the added junk. 
What is your favorite gluten-free healthier dessert?