Now that vacation is over, it is time to enjoy the lazy days of summer!  Jon is away at camp, so that leaves Hannah and me.  Hannah has lots of great ideas for things to do this summer – some of those things include:
Pool
Summer reading program with the library – she is already 12 hours in! 
Freedom Center – She learned about this in school and asked to visit.  I see a day trip!
Movies – On the list are MIB 3 and Madagascar 3 so far
Visiting Grandma Linda and Grandpa Joe in Dayton and Grandma Marbles in Cleveland
It all sounds good to me!
Here are a couple of pictures from our vacation:
A picture from one of my many morning runs from atop of the bridge onto the island – I could get used to this!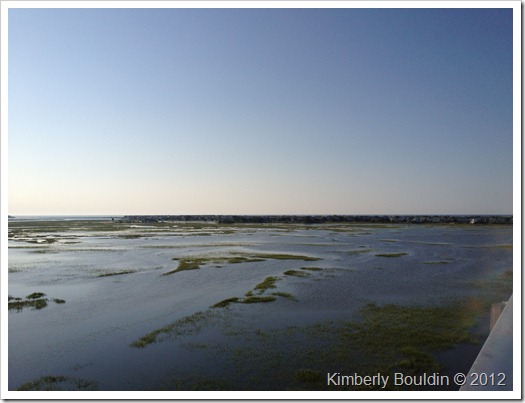 Representing both of my Columbus running groups in the Carolinas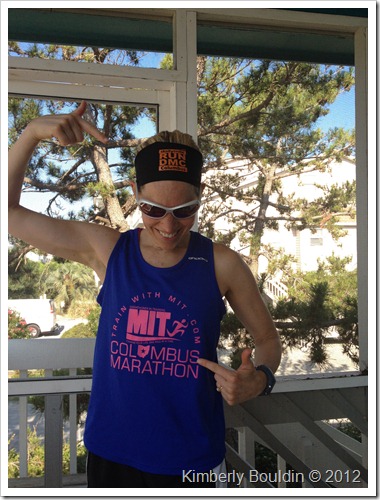 What would a trip to the beach be without sand castles?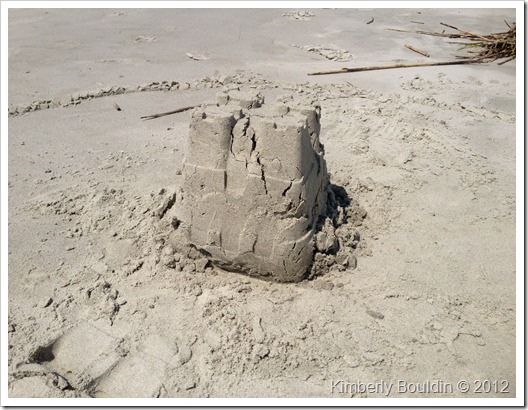 ---
Sunday – Lasagna (not gluten-free noodles, as I made it for Aaron as part of his Father's Day gift)
Monday – Turkey burgers, sweet potato puffs, sugar snap peas and salad
Tuesday – Mexican pizzas – refried black beans, roasted corn, goat cheese, tomatoes & shredded lettuce and salad
Wednesday – Leftovers or breakfast for dinner
Thursday – Grilled chicken, baked coconut brown rice, broccoli and salad
Friday – Make your own pizza and salad
Saturday – Playing it by ear
---
Don't forget to check in to see if you won the Truebar or Poptillas giveaways! 
Did you see – Ding Dong the Wheat is Gone from Doritos Nacho Cheese?
Abuelo's Gluten-Free Restaurant review 
Bob's Red Mill offers "Gluten Freedom" to food service establishments
Review: Chocovine – if you haven't tried this stuff, you are missing out!
How will you be spending your summer?