It is going to be a hot one today kids!  I am getting ready to go run a four mile race that will probably feel more like a swim!  I hope to cook out later today to avoid heating up the house and may hit the pool, though water that is as warm as bathwater is not refreshing in this heat.  I am just thankful to have power, as there are many across Ohio (and other parts of the US) that do not.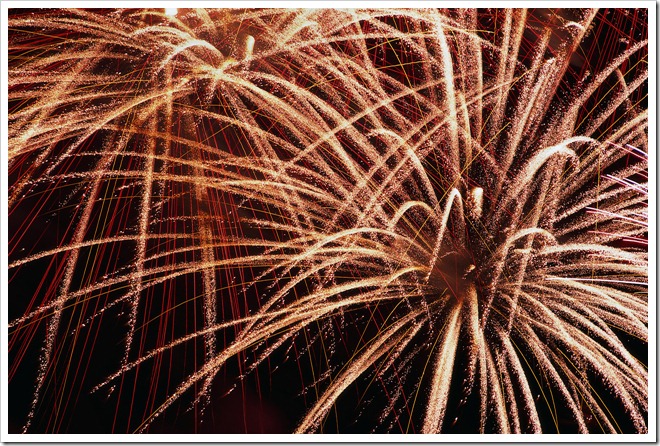 What are your plans for a gluten-free Fourth of July?  Cookouts can be hard to navigate if you aren't at home.  If you will be heading out to celebrate, consider making a gluten-free dish to share.  Otherwise, here are some great gluten-free cookout ideas:
Burgers (beef, bison, turkey or veggie)
Corn on the Cob (on the grill = YUM!)
Grilled chicken (We marinate in Kraft Tuscan House Italian at least 2-3 hours before grilling)
Fruit salad
Fruit Skewers
Baked beans (Bush's are gluten-free)
I found another great idea from Brad's Raw Chips – check this out: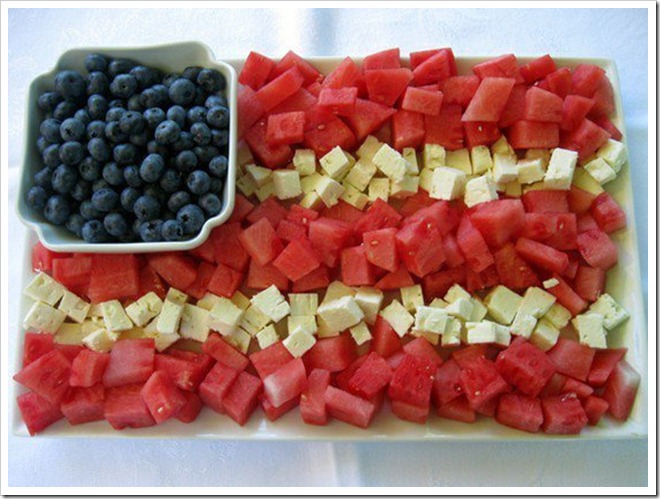 (source)
Simple and easy – watermelon, feta and blueberries. 
And, when you are complaining about how hot it is out there, stop and remember this: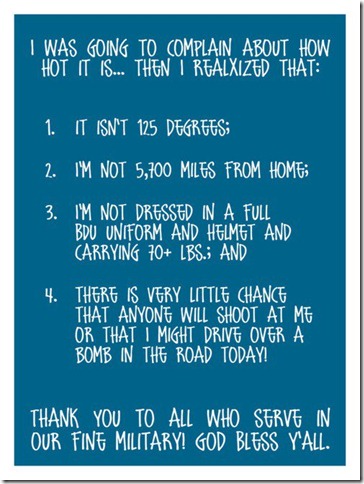 (source)