Did you wake up to cooler temperatures today?  We did!  I don't think I started sweating on my run this morning until I was almost a mile in!  Funny how the 80s don't feel so hot anymore.  I have a small vent and then I will get onto my menu plan for the week. 
Kraft dressings are a hit in our house.  They have many gluten-free options (see Kraft's labeling information) and you can usually find the Fat Free French, Ranch and Tuscan House Italian (makes a great marinade) in our house at any point in time.  A month or so back I started noticing that the dressings had new labels.  They said "Anything Dressing" on the front.  This freaked Hannah right out because she thought we bought her the wrong ranch dressing.  I assured her that Kraft had just changed the label and it was still her favorite dressing.  While the dressing inside was indeed the same, Kraft had changed something else along with the label – the lid.  Long gone was the pop-top lid that makes drizzling the dressing easy.  The lid is now just a screw-off top that leaves you to try to drizzle without the whole bottle ending up on your salad.  I don't understand why the change was necessary in the first place.  If you wanted to use more than the pop-top lid allowed in the small hole, you simply unscrewed the whole top.  Now there is no option for those who don't like their salads swimming in dressing other than using a spoon of sorts.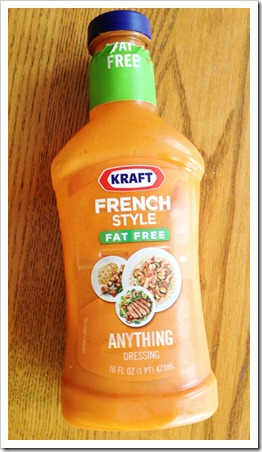 See what I mean?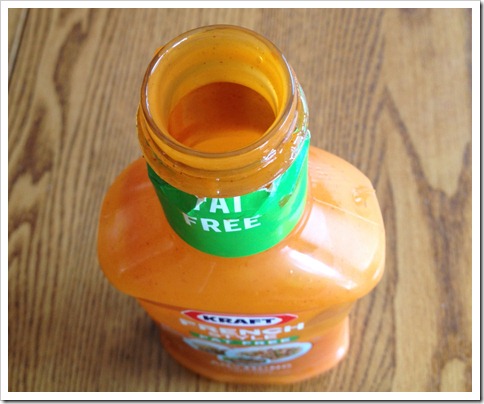 This is the lid that I love.  Kraft, please bring back this versatile lid!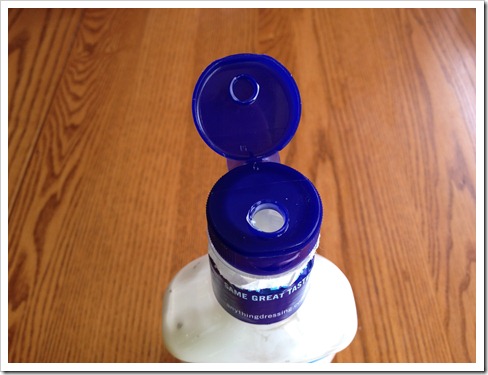 ---
Sunday – BBQ chicken breasts, baked potatoes, sugar snap peas and salad
Monday – Sweet Thai Chile salmon, coconut baked rice, snow peas and salad
Tuesday – Easy enchilada bake, corn and salad
Wednesday – Spaghetti with marinutta sauce, steamed broccoli and salad
Thursday – Breakfast for dinner with fruit salad
Friday – Make your own pizza and salad
Saturday – Bourbon chicken, brown rice, broccoli and salad
Baking
---
Week in Review
Review: Orgran chocolate animals cookies