I can't remember where I first heard about NOW Energy Bars  and Snack Bar Manuka Newtons, but I knew that they sounded like something I would like.  I was fortunate enough to receive some samples to review and I have fallen in love!
(source)
In an effort to make smarter food choices, I have been using some energy bars as snacks and/or desserts.  If my sweet tooth is calling, I found that satisfying it with an energy bar (or half) or fruit and nut bar has kept me just as happy as my beloved jelly beans were and with a lot less sugar.
More about NOW Energy Bars/Newtons:
For adventure TV personality Phil Keoghan, "energy" is something that you can never fall short on when you live every day of your life to the fullest. Actually, one may say that by looking at Phil's globetrotting endeavors over these past twenty years that he's somewhat an authority on "energy," or the need for it.

Nutritionally speaking, a demanding schedule like Phil's can also provide its share of pitfalls. That's why Phil turned to the leading authority in Sport's Nutrition Product Development, Shubox Inc. to develop what they are collectively considering The World's Best Energy Bar – The NOW Energy Bar – an All-Natural, Great Tasting, Non-GMO, Gluten-Free Nutrition Bar.

"NOW stands for No Opportunity Wasted, my personal philosophy for living each day as if it were your last," says Phil Keoghan. He adds, "I've been traveling around the world for more than 20 years, working in over 100 countries, and one of the biggest challenges I face is making sure I get the right nutrition. After searching the planet for the perfect bar, I found the answer in an all-natural great tasting bar made with MANUKA HONEY, a natural preservative found in my homeland New Zealand, with special medicinal properties and jam-packed with high-potency energy that will power any adventure."
The NOW Snack Bar Manuka Newtons come in two different varieties:
Manuka Honey
Strawberry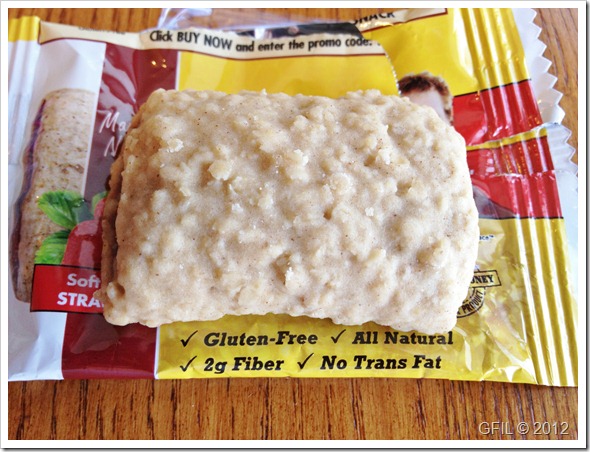 I loved both of these snack bars!  They reminded me of the Fig Newtons that I loved to eat as a child!  Of course these weren't fig, but you get the point.  The snack bars were moist and had a great texture and flavor.  They won't melt in the heat, which makes them a great choice to keep on hand during the summer months.  I still have the White Chocolate Fruit & Nut bar to sample – perhaps after my run this morning!  I'll make sure to let you know what I think!
The NOW bars are certified gluten-free by the GFCO (Gluten-free Certification Organization).  NOW Snack bars can be found in stores across the US or online.
**These bars were sent to me free of charge for review purposes.  The thoughts and opinions shared here are mine and have not been influenced by anyone or anything.