This is the last full week of summer break! I can't believe the kids are getting ready to go back to school just next week!  It seems like I need to cram all of the summer that I can into this week to take full advantage of it!  We will definitely be hitting King's Island and hope to spend a few days at to pool as well.  The oppressive heat has given way to cooler temps and lower humidity, which allowed me to enjoy some of this on our patio last night: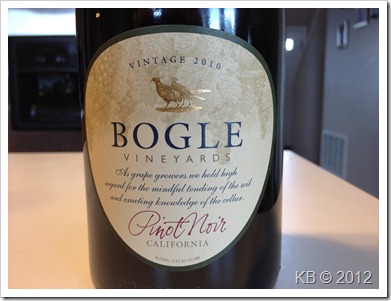 Did you catch the closing ceremonies last night?  I had them on in the background, but had my nose buried in The Immortal Life of Henrietta Lacks.  I can't put this book down!!  Have you read it?  If you haven't, put it on your "to-read" list!  It is being made into a movie soon, too!  Hannah had a good time watching some of the closing ceremonies.  She particularly liked the Spice Girls and Jessie J, including the Queen bit.  I am a bit sad the Olympics is over, but I am secretly happy that I won't feel tied to my TV or DVR for the next month or so.  I set the DVR for 6 AM yesterday to catch the Men's Marathon and was saddened to hear that Ryan Hall and Abdi Abdirahman dropped out.  I can't imagine how hard that must be after putting all of that training in, putting everything you had into the event that happens once every 4 years.  I was pleased to see that Meb placed 4th!  Kudos to all of the athletes!! 
Salmon was on sale at the grocery store yesterday, so my dinner plans quickly started to revolve around that.  The kids aren't crazy about salmon, so I picked up a rotisserie chicken for them. Lots of melon, berries, green beans and corn in the produce department!  I love summer!
Sunday – Thai peanut salmon, brown rice, sugar snap peas and salad
Monday – Hockey meeting – Jon and I will probably get take-out; Aaron and Hannah leftovers
Tuesday – Easy enchilada bake and salad; Hannah has a b-day party to attend, so eating when we can.
Wednesday – Brown rice pasta with Tuscany pumpkin sauce, steamed green beans and salad *Review of this sauce to come later this week!
Thursday – Turkey burgers, sweet potato puffs, corn on the cob and salad
Friday – Make your own pizza and salad or take-out
Saturday – Thai peanut chicken & noodles and salad
---
Week in Review
:
Gluten-free Baked Macaroni and Cheese
Gluten-Free Classic Pumpkin Bread
Review: Gluten-free Mozzarella Sticks
Recipe: Vanilla Bean Summer Cocktail
Meijer offering gluten-free waffles
Review: Wholesome Chow chocolate lavender cake mix
If you have kids, when do they go back to school?