You probably have noticed the Sweat Pink Ambassador badge on the right hand side of my blog by now.  I am thrilled to share that I am now a Sweat Pink Ambassador and hope to incorporate more fitness posts into a new page that you will soon be able to find on my blog.  I am healthier now through the gluten-free diet lifestyle and exercise at 39 than I have been in my whole life.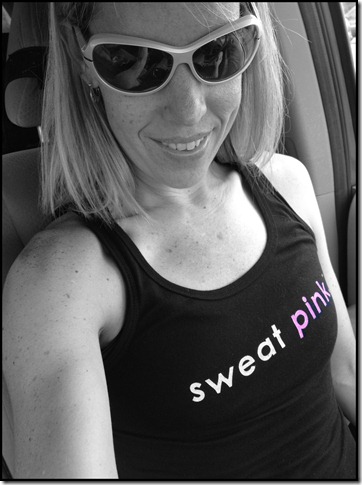 This all fits in perfectly with my quest to find a job as a personal trainer.  I can't think of something that I would rather do more than help others reach their health and fitness goals!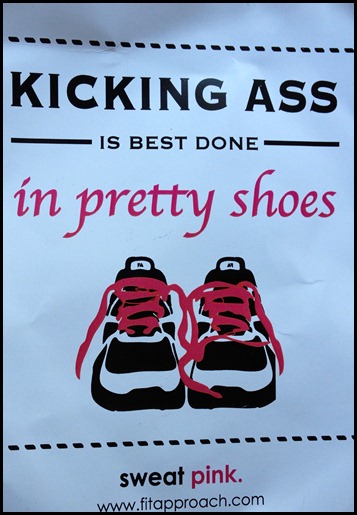 The Fit Approach:
We believe that kicking ass is best done in pretty shoes. We've learned that real women sweat, and sweat hard. We know that assertiveness, strength, and ambition are the ultimate feminine qualities. We concede that sometimes it takes hours to get ready, but we're also no strangers to just rolling out of bed and going. We're convinced that we run faster in pink shoelaces. We believe in pushing ourselves, and we believe in giving ourselves a break, too. We're all about the rush of endorphins and the thrill of the challenge. We're all for looking great and feeling even better. We're committed to finding our best fit, and making it stick.
Make sure to head over to check out the awesome Fit Approach/Sweat Pink blog and website.  There are some wonderfully inspirational stories to help motivate you to reach your goals!
~Kim