I thought Friday would be a great day of food to share as I prepare for my 8th half marathon on Sunday.  I will not be racing the race on Sunday, but running it more like a training run.  I hope to PR in the Columbus Half Marathon in October.
When I know that I have a long run coming up on the weekend, I start to really watch to make sure I am eating and drinking enough several days in advance.  Carb loading the night before a race is not a bad idea, but I have read many articles about there being some benefit to starting even sooner so that your body is prepared for those miles.  I thought that sharing the "fuel" would be a nice way to get a glimpse into what works for me.  Please feel free to make fun of some of my food choices and combos if you see the need to.
My day began at 6 AM when my alarm went off and I headed out the door to meet my friend Tara for a 4 mile run.  I grabbed a handheld bottle filled with Gatorade and out the door I went.  When I returned from my run I headed right upstairs to do 30 minutes of strength and core work and immediately refueled with a Chobani Apple Cinnamon yogurt.  I have learned that grabbing something quick and high in protein is imperative to recovery.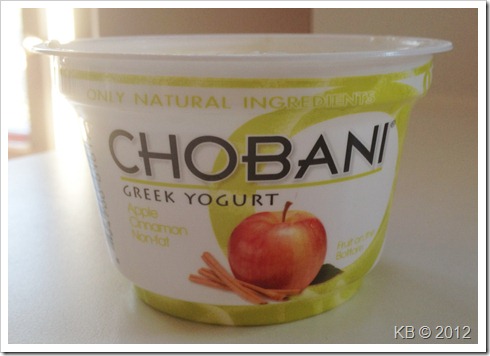 After I had a little food in my belly, I headed to the shower so that I wouldn't offend anyone that ventured near me.  This also gave me a window of time to get Hannah to school before stuffing breakfast down.  When I got back and realized that it was National Waffle Day, I knew what I was having!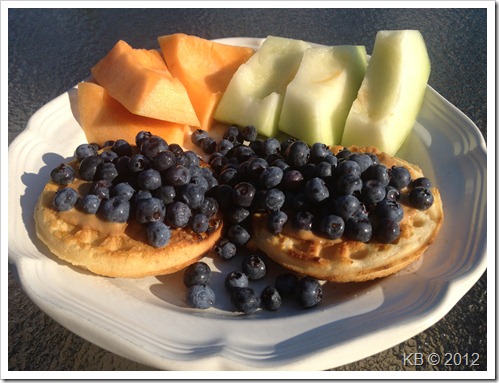 I like a little fruit with my waffles!  I topped my waffles with Betty Lou's Powdered Peanut Butter – so much easier to spread on waffles than regular PB and blueberries.  Of course I forgot to take pictures of my 2 cups of coffee.  Oops!  This breakfast kept me full for a few hours while I ran errands and drank more Gatorade.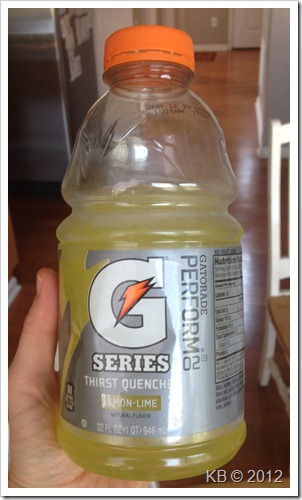 I was starving by the time I got home from running errands and quickly made a salad, turkey and cheese sandwich and grabbed a handful of Snyder's gluten-free pretzels.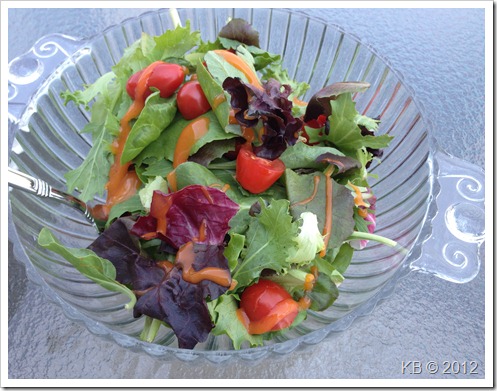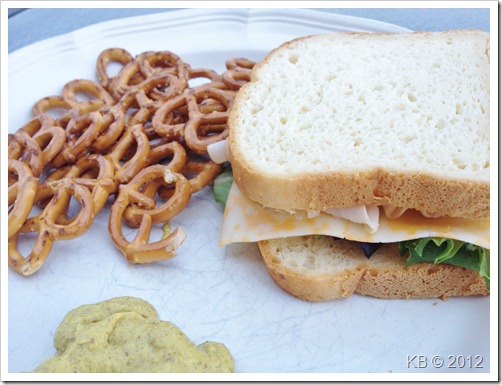 A little sweet treat after lunch – Rocky Mountain Popcorn Caramel Corn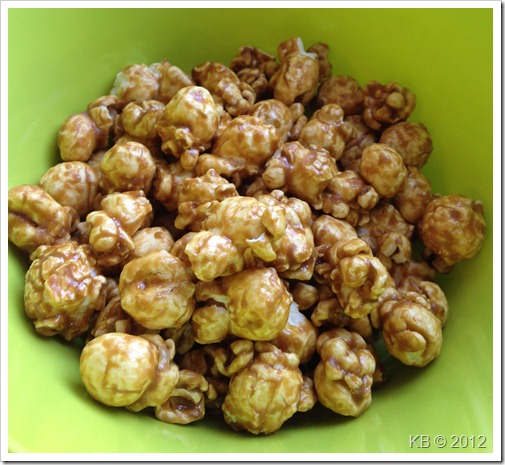 After I picked up Hannah from school I was snacky, so I grabbed a can of Cascal while I sat down to write and then a bowl of watermelon while I decided what I was going to make for dinner.  I had just received a shipment from Gluten Freely with Udi's Whole Grain Bagels, so I couldn't stop thinking about what I could have that included them.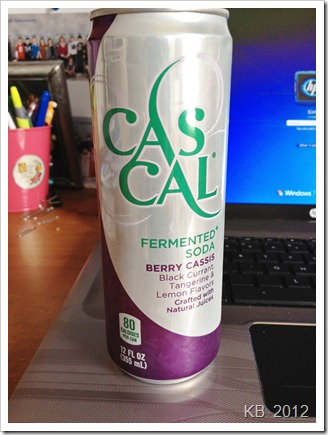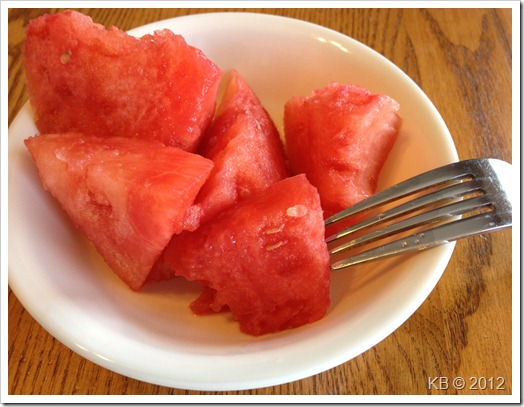 Dinner quickly came together – bagel with melted Colby Jack cheese and a huge salad with cucumber, tomatoes, radishes, peaches, Enjoy Life Mountain Mambo Nuts & Seeds and Raspberry Merlot dressing.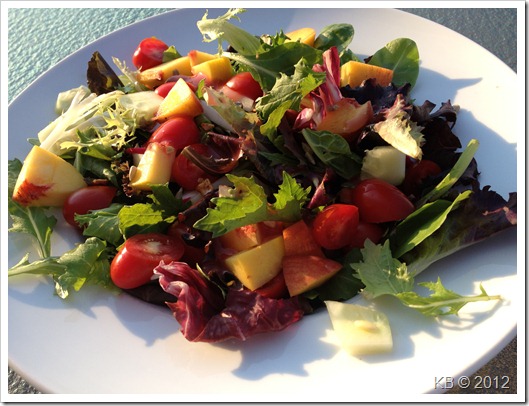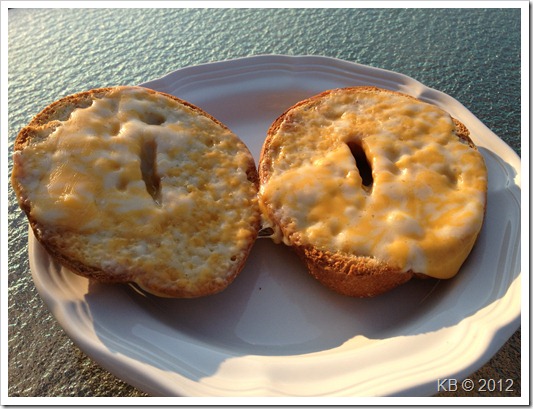 That cheesy bagel was just what I wanted!  I managed to save room for a couple of scoops of Breyer's Natural Strawberry Ice Cream topped with some chocolate chips.
I feel like I was a little light on the veggies today (for me), but that is typical as I get closer to a race day to help ward off race-day tummy troubles.  Operation veggie will resume after the race on Sunday.
Don't forget to enter to win an entry to the Columbus/Zanesfield Pretty Muddy race!