As the holiday season is quickly approaching, parties and get togethers quickly fill up the calendar.  Whether you are hosting the party or attending it, a healthy, gluten-free option to serve guests is a tray of fresh fruit & cream cheese dip.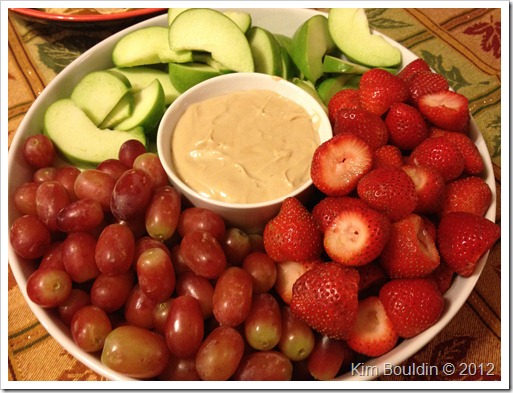 The fruit dip is one that my sister first introduced me to several years back, but modified slightly.  The version Kelly shared with me incorporated Heath bits and was finished off with a dusting on top, while this version is three basic ingredients, all of which are naturally gluten-free.
Easy Cream Cheese Fruit Dip
8 oz. cream cheese, softened
1 cup brown sugar
1 tablespoon vanilla
1.  Blend cream cheese and vanilla in a stand mixer.  Gradually mix in brown sugar.  Mix until blended and fluffy.
2.  Serve along side fresh fruit pieces/chunks.
3.  Enjoy!
Simple, yet impressive.  Food doesn't have to be complicated to impress.