Football season is well under way and nothing says "Go Team" like tailgating with your favorite game day foods.   Times like this can be stressful for those following the gluten-free diet (an estimated 43 million Americans  – including those with Celiac Disease or gluten sensitivity).  I like to plan in advance to make sure that my experience is as stress-free as possible and there is no better way to do this than with the help of Udi's Gluten Free.  As the quote by Harvey MacKay goes, "If you fail to plan, then you plan to fail."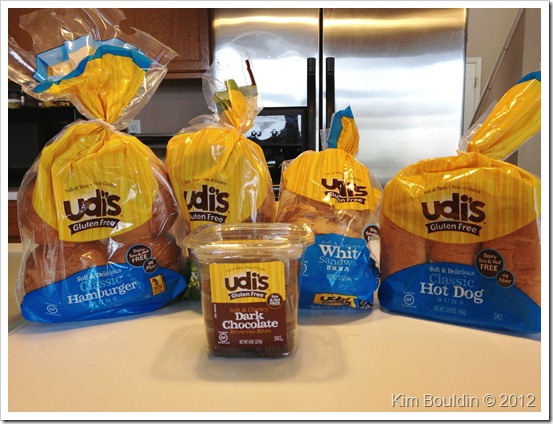 Udi's Gluten Free has everything you need for a successful tailgate party.  Their buns and breads don't require refrigeration or toasting to store or eat and are free of soy, dairy and nuts in addition to gluten. 
Tailgating Tips from Udi's Gluten Free:

1. BYOB- Bring Your Own Buns. Forget lonely hamburger patties and hot dogs, Udi's Gluten Free Hamburger and Hot Dog Buns are delicious enough that even the most discerning fan won't be able to taste the difference!

2. Make an Impression with a Signature Drink. Since beer isn't gluten free, create a signature cocktail. Extra points for a drink name with team spirit.

3. Keep Food Flavorful with Your Own Marinades and Spices. Did you know that many marinades and seasoning mixtures contain hidden gluten? Read the labels to avoid ingredients like soy sauce, malt and modified food starch*, or simply make your own.

4. Chips and Dips. Avoid a foul by leaving behind the flour tortilla chips. Instead, buy corn tortilla chips or cut Udi's Gluten Free Tortillas into triangles and bake homemade chips. Raw vegetables also make for a great surprise dipper that is both naturally gluten free and nutritious!

5. 4th Quarter Desserts. Don't lose steam in the final stretch. Serve Udi's Gluten Free cookies and brownies. The amazing taste and texture consistently win fans even if they don't eat gluten free, so everyone can enjoy the same sweet treats.

*modified food starch is usually gluten-free in the US and will be clearly labeled if it is not.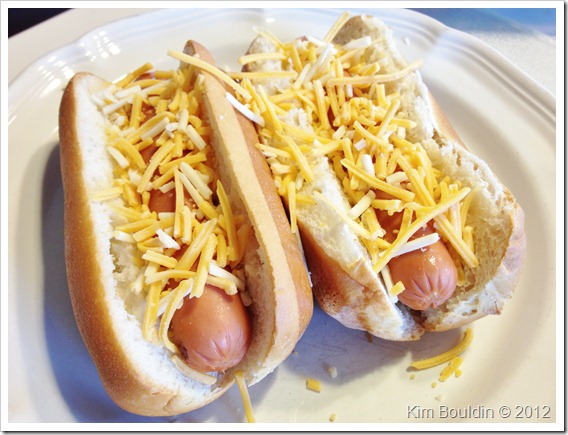 The hot dog buns hold up well to the weight of a bun-length hot dog and toppings.  Jon likes to add chopped pickles to the top of his hot dogs, but I managed to snap this picture before he added them.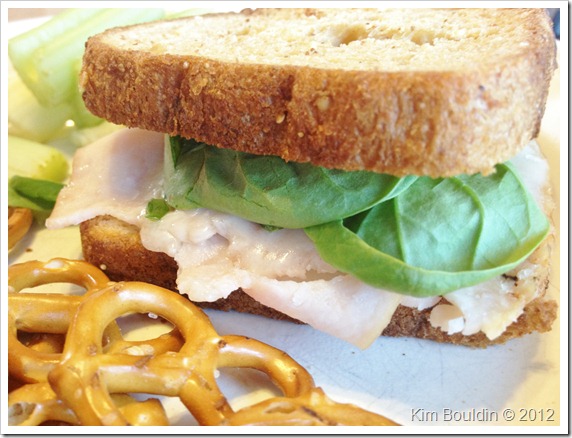 Hot dogs or burgers not your cup of tea?  Deli sandwiches are another great game day choice.  Serve gluten-free deli meats, cheese and toppings along with Udi's Gluten Free breads, gluten-free pretzels and a veggie tray.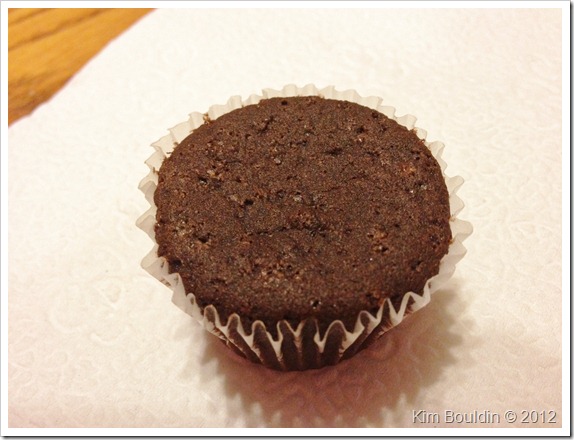 Last, but certainly not least, dessert.  Udi's Gluten free offers a nice variety of desserts, including these Dark Chocolate Brownie Bites.  This was the first opportunity I had to sample these decadent little bites of perfection and I quickly fell in love!  They were so good that Jon tried to convince me that they were "mini muffins" so that he could have them for breakfast.  Nice try, Jon! 
If you are at a loss for what to serve at your tailgate party or bring to another, make sure to check out the recipes section on the Udi's Gluten Free page.  There is sure to be a recipe there that will catch your eye and please your tummy. 
Udi's Gluten Free products can be purchased in stores across the US and online. 
**The products mentioned in this post were sent to me free of charge for the purpose of reviewing and sharing with you all.  The thoughts and opinions shared here are mine and have not been influenced by anyone or anything.