Snow.  The weather forecast yesterday was sucky all around.  High winds along with freezing rain and sleet were the sounds I woke up to as they cruelly knocked at my bedroom window.  I had planned on running 5 miles before the storm hit, but that plan was scrapped when I took the puppy out and nearly fell on my butt.  This is what we were left with after the storm hit.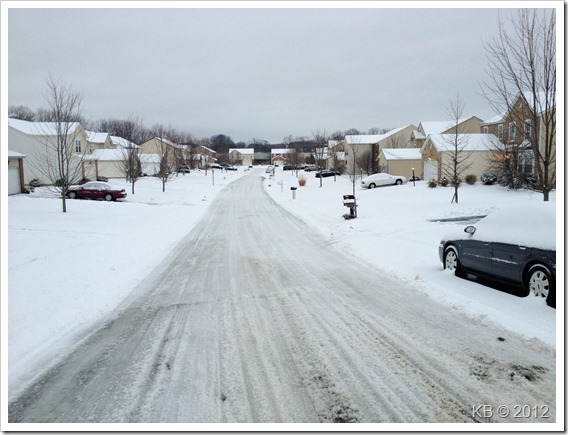 This was obviously taken after the plows came through.  I sure hope the roads are better out there today! 
The best thing I could think of to fill some time on a snowy day was a batch of warm cookies.  I grabbed a box of Betty Crocker Gluten-Free Chocolate Chip Cookie Mix and added my own twist – peanut butter chips!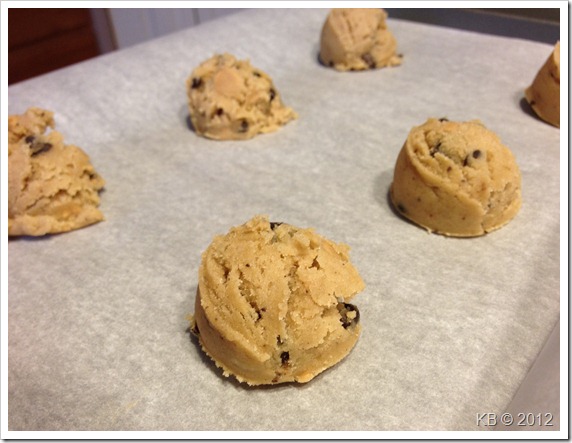 I thought the aroma of fresh-baked cookies would wake the family up, but I was wrong – not even warm cookies can compete with a warm, toasty bed on a freezing cold snow day!  No worries, that left more for me!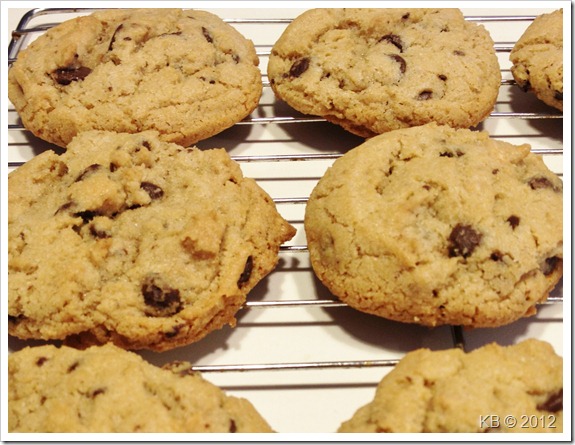 Cookies aren't just good for enjoying fresh out of the oven, but for building cookie towers!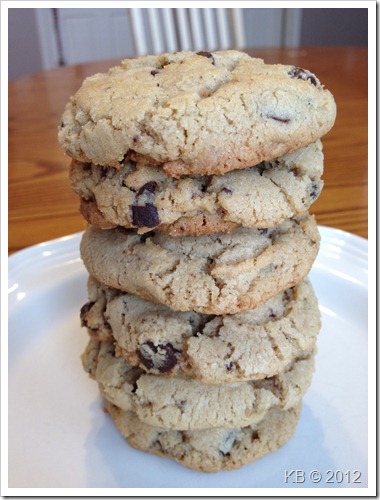 I really like the addition of the peanut butter chips to these cookies!  The cookies really seemed to hold their shape, better than they do without the additional chips.  I love the subtle flavor of the peanut butter combined with chocolate – heaven!  If you want to give this a try, follow these simple instructions:
1.  Beat egg and butter together in a large mixing bowl. 
2.  Add cookie mix and peanut butter chips in and beat until dough is formed.  The dough will be stiff.
3.  Drop dough onto parchment paper lined cookie sheets.  (I like to use my Oxo Cookie Scoop)
4.  Bake for 8-10 minutes at 350. 
5.  Cool and enjoy!
I love the simplicity of using a boxed gluten-free mix and adding a twist to make it my own.  I would love to add walnuts and dried cranberries the next time I make these!  Not only does that sound divine, but it will ensure the kids will stay away from my cookies.  Did I just say that out loud?
What is your favorite snowy day activity?  Do you dress up boxed baking mixes?