Do you like surprise parties?  When Aaron turned 25 I threw a surprise party for him, only I had him plan it.  Are you wondering how he planned his own surprise party?  I convinced him that my BFF's birthday was coming up (even though it was September and her birthday isn't until February) and wanted to throw a party for her.  He went to great lengths to reserve a party room, get a keg of beer and organized logistics so she would be surprised, only he didn't know that I was doing just the same thing with the logistics on my side so that he would be surprised.  When the day of the party came, he worked fervently to make sure we got my friend to the party room without raising suspicion.  His plan was to walk in first to turn the lights on and then have her come in to "help him" carry something to the car, only since he was walking in first, his friends jumped out and yelled "SURPRISE!"!  He quickly shushed the crowd informing them that my friend was on her way in and to get ready to jump out and surprise her.  It took one of his friends to point out that the party was for him, not her, since they didn't even know who she was.  He was thoroughly shocked and surprised!  It is a good thing I was able to pull that off because there will never be a way to surprise him like that again.
With my 40th birthday coming up I suspected that Aaron may try to pull something off to help celebrate the event.  As the day approached, I headed to meet my family along with my mom and step dad for dinner.  There weren't any people hiding behind walls or tables, so I thought I was in the clear as the next night Aaron and I were headed to our favorite restaurant for date night.  Little did I know that date night was not really date night, but a gathering of life-long friends and family waiting to surprise me!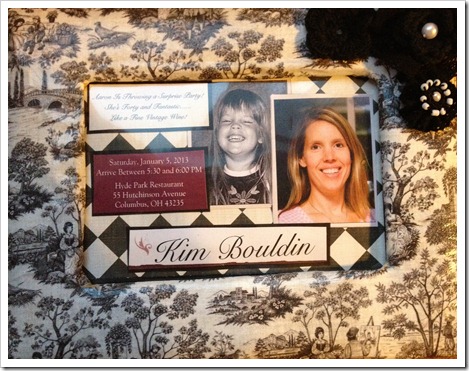 As we pulled into the empty parking lot of our favorite restaurant I made a joke that if he was having a surprise party for me here there would be no place to hide the cars, as there were only a couple of other cars in the parking lot.  He laughed and brushed it off.  The hostess took our coats and walked us to our table.  I sat down and began to peruse the wine list as I heard Aaron say, "Bazinga!"  What?  (We are big fans of 'The Big Bang Theory')  He said it again and I looked at him like he was crazy and then I saw Hannah, my little sister, Regan and my mom walk around the corner!  They brought me back to a private dining room full of people who yelled, "SURPRISE!"  My middle sister, who lives in Atlanta with her family, grabbed me and gave me a huge hug and noogie since I had been harassing her all day about a surprise visit to Ohio for my birthday.  I had no idea about the party, but I did suspect that she was en route for a variety of reasons, including her phone going right to voice mail (being turned off on the plane).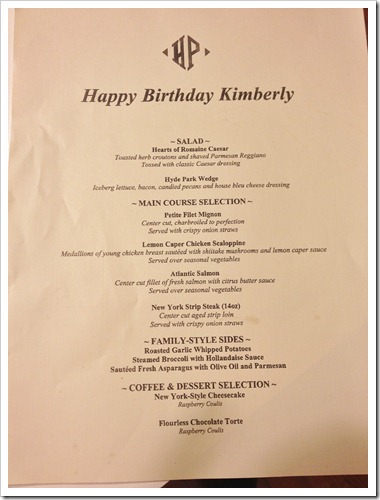 What a wonderful, thoughtful way to help me celebrate my 40th birthday!  I am so grateful and blessed to have such a wonderful family!  The dinner included my favorite menu items – filet mignon, chop salad and flourless chocolate torte for dessert (all gluten-free, of course!).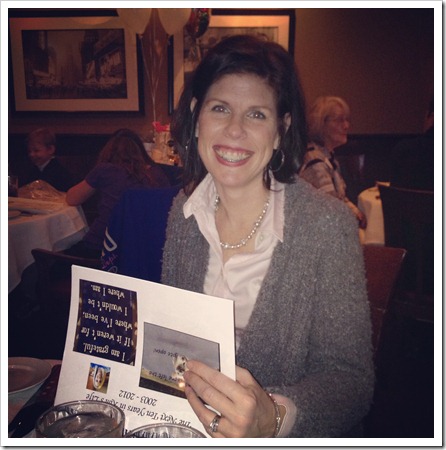 My sneaky sister, Kelly.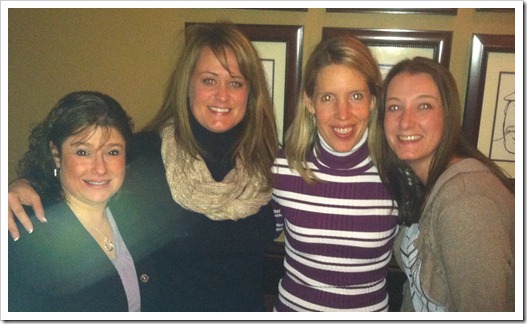 Not the best picture due to the lighting in the restaurant, but my dear friends (from right to left, Stacy, Holly, me, Amanda), all of whom I have known for over 15 years!  Amanda (she is the BFF that Aaron thought he was planning the party for) and I have been friends for 25 years.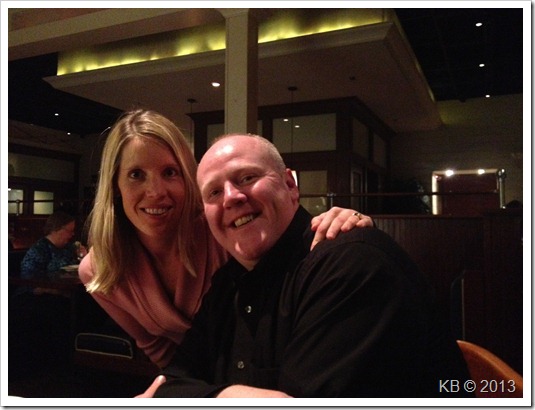 The man who made it all happen – Aaron!  I couldn't have asked for a better husband!  He went to such great lengths to make sure my 40th birthday was celebrated with those who are near and dear to me.  Thank you, Aaron, I love you!!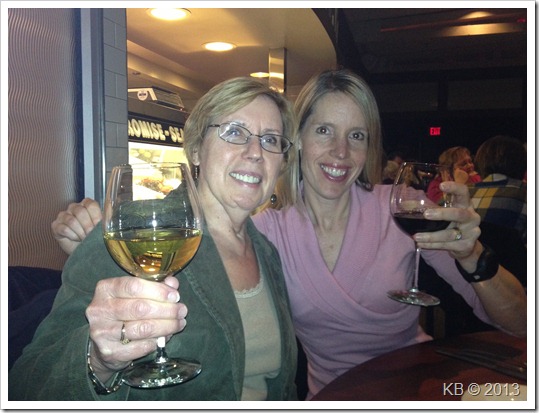 I also want to take a moment to thank my mother, as we share a birthday.  Thank you for all that you have done for me – and for sharing your birthday – I love you!  Happy birthday, Mom!