Today is the day – the day footballs fans have been waiting for – the big game!  I am not a football fan, so today is more about the cool new commercials or the fun food than the game itself.  The half time show is always entertaining as well.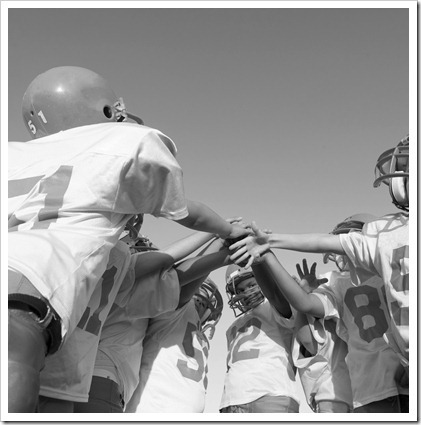 Are you hosting at your house for the game or will you attend a party someplace else?  If you are going to a party you may be concerned about gluten-free options.  I always like to bring a dish to share that is gluten-free so that I know I will have something safe to eat.  Here are some of my favorites:
Vegetable tray & dill dip (homemade or purchased)
Cocktail Wieners (package of Lil Smokies and bottle of Sweet Baby Ray's BBQ sauce)
Shrimp Cocktail
Cheese & Crackers (there are many great gluten-free crackers now)
Queso Cheese Dip (Velveeta cheese and a can of Rotel tomatoes)
Chips & Salsa
Chicken Wings (Sweet Baby Ray's Buffalo Wing sauce is gluten-free)
Another fun option is Sweet & Sour Swedish Meatballs using gluten-free Cooked Perfect meatballs*.
Sweet & Sour Swedish Meatballs

Yield: 36 Meatballs

Cook time: 20 minutes

Ingredients:

36 1-oz Cooked Perfect gluten-free Italian-style meatballs

12-oz jar gluten-free sweet & sour sauce

11-oz can of mandarin oranges, drained

6-oz can diced pineapple, drained

Directions:

Preheat oven to 375°F. Heat meatballs in microwave on high for 2 minutes (heat half the meatballs first, followed by the second half of meatballs). In a large mixing bowl combined all the ingredients, then pour into a casserole dish. Bake for 20-25 minutes. Remove and let stand for 5 minutes. Serve and enjoy!

*It is important to note that not all meatballs made by Cooked Perfect are gluten-free.  They will be clearly labeled on the front of the package.
Make sure to serve yourself first or bring along a single-serve dish for yourself to avoid cross-contamination. 
Do you have plans for the big game?  Have any fun recipes to share?