Today is April Fool's Day!  Do you like to play practical jokes on others or do you prefer to pretend that today is just like any other day?  I have played some fun jokes over the years.  The one that stand out as my favorite is the time I emailed an ultrasound picture to family and friends telling them I was pregnant after I had my tubes tied.  The US came as an attachment, or so I said and when they opened the attachment, it said, "April Fool's"!  Another one that ranks right up there is when I took black electrical tape and secured the handle of the kitchen sink spray nozzle down so that it would spray water right at my sister when she turned the water on.  Love ya, Kelly! 
I am hoping that the weather forecast this week is an April Fool's joke, as we are looking at highs in the low 40s early this week. 
---
Less than a week until my first half marathon of 2013!  In the next 6 weeks I will complete 3 half marathons!  I went to my Daily Mile page to see how many miles I ran in March and it was my highest mileage month in the past 12 months!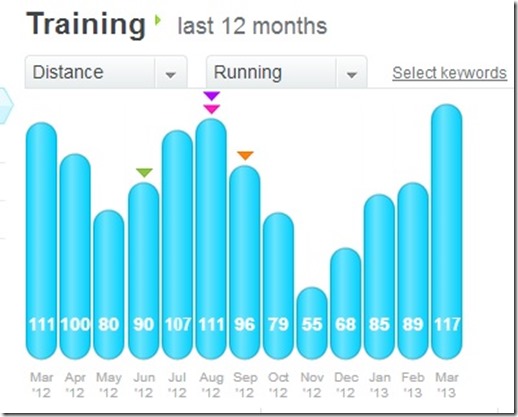 That may explain why my IT band has been a little persnickety lately! For some reason my right leg seems to be my problem child and the calf seems to be tighter than normal lately.  Remember my update at the beginning of March? I have been living in my Zensah ultra compression sleeves and capri tights since then.  I frequently sleep in them to aid recovery and  I believe they are helping, as I usually feel somewhat better the next morning. 
I also recently had the opportunity to try out Zensah's new Seamless Power Running Jacket.  Talk about a great jacket!  I love that the sleeves are long enough for my monkey arms and I can actually use the thumb holes!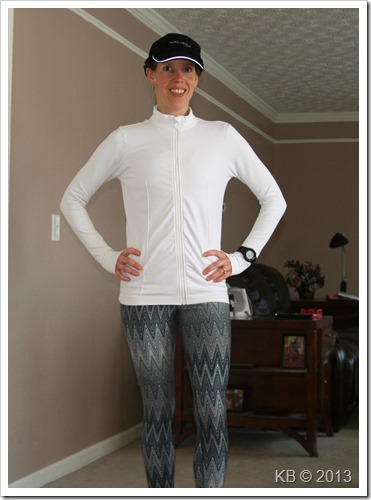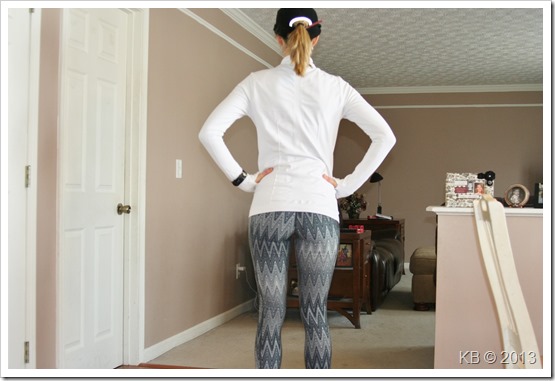 This jacket was perfect to wear over a light short sleeve shirt and my phone fit perfectly in the back zipper pocket!  The best part about this jacket is that I can also wear it to work or while running errands and it keeps me warm and comfy. 
*I am proud to be a part of the Zensah ambassador program.  The Zensah products mentioned in this blog post were sent to me free of charge for review purposes. The thoughts and opinions shared here are mine and have not been influenced by anyone or anything.