Good Monday morning to you!  I am sitting here making my grocery list for the week and will certainly be adding some grilled items to our menu since spring finally decided to come visit us in Ohio.  It was so nice to take the puppy outside the other night to smell the wonderful aromas coming from the neighbor's grill!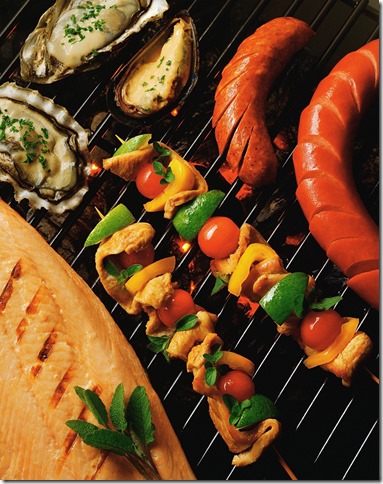 The warm weather continued and it ended up being really warm for the ORRRC Xenia Half Marathon yesterday.  Make sure to check back later on to read all about the race! 
Monday – Marinated Spicy Pork Chops, grilled potato packets and salad
Tuesday – Mexican pizzas, corn and salad
Wednesday – Breakfast for dinner and fruit salad
Thursday – Burgers, steak fries, corn on the cob and salad
Friday – Make your own pizza and salad
Saturday – Take-out
---
Week in Review:
How do you feel about gluten/gluten-free in the news? 
Recipe: Gluten-free Chocolate Toffee Cookies
How do you prefer to shop gluten-free?
Did you know Pepperidge Farm makes gluten-free chips? 
Review: El's Bagel Chips/Snaps <—These are incredible!
Have a great week!
Kim