I am not sure how it seems like the older my kids get, the pickier they become.  Sure, Jon has to follow a gluten-free diet so he doesn't always have all of the options of a teen who doesn't follow the gluten-free diet, but he has plenty of choices.  Jon says he gets tired of eating the same things all of the time, and I do get that.  However, gluten-free donuts would get boring if he ate them everyday, too. 
Being the loving mom that I am, I have tried to mix things up a bit for him.  Gluten-free pancakes and gluten-free breakfast sandwiches are just a couple of the recent meal options.  This week, in an effort to change things up a little, I made French toast with Udi's White Sandwich Bread.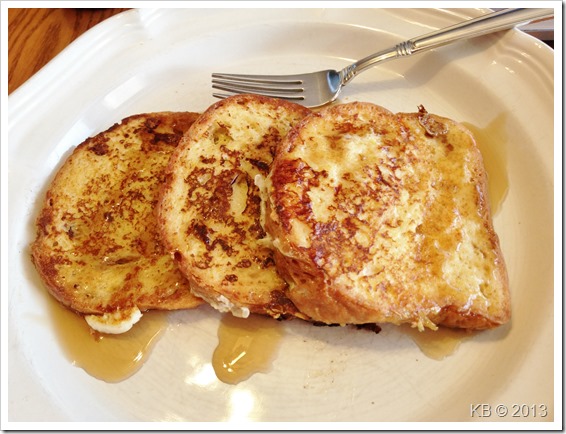 Weekday Morning French Toast

3 slices Udi's White Sandwich Bread
1 egg
Splash 1% milk or non-dairy milk
1/2 tsp vanilla
Sprinkle of cinnamon
Aunt Jemima or Maple Syrup
Pam or butter for the pan

1.  Mix egg, milk, vanilla and cinnamon together in a wide bowl.

2.  If your bread is cold from the refrigerator or freezer, warm slightly in the microwave to a little warmer than room temperature.  This seems to help the bread properly absorb the egg mixture and cook more evenly.

3. Heat pan over medium heat and spray with cooking spray or melt a pat of butter to cover the bottom of the pan.

4.  Once pan is hot, dunk bread in egg mixture and place in pan.  Check after 4-6 minutes, flip and cook until done. 

5.  Plate, drizzle syrup and enjoy!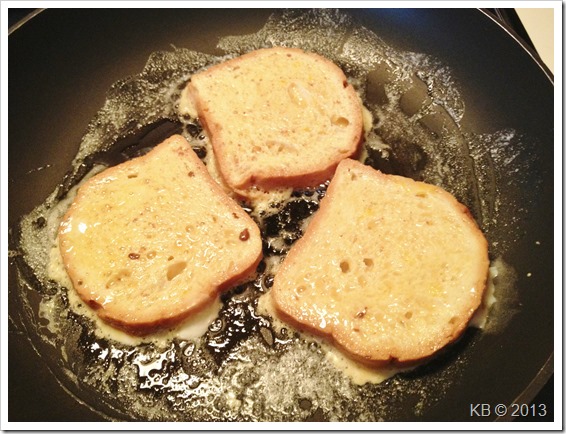 I used butter in my pan, as Jon needs all the calories he can get and he likes the taste of it.  I also made 3 pieces of French toast, as the Udi's bread is a little on the small side.  If I was to make this recipe for more than 1 person, I would adjust the ingredients accordingly. 
All together this meal took me less than 15 minutes from start to finish to prepare and Jon really enjoyed it.  My next experiment will be making a bigger batch and freezing the leftovers or keeping them in the refrigerator for the next morning.