A few weeks back I shared my fascination with a baked sweet potato topped with almond butter.  While I was running with my friend, Melissa, she suggested a way to make that meal even better…bacon and a drizzle of maple syrup!  Duh, why didn't I think of that?  It wasn't long before I gave the combo a try.
Yeah, I went there.  I can't even begin to describe how good this was!  Perfect way to carb load for a race or refuel after a hard workout.  Naturally gluten-free and spectacular!
---
Sugar snap peas are one of my favorite vegetables.  I usually cook them in a bit of extra virgin olive oil, but made them in coconut oil the other day and fell in love!  So easy to rinse the sugar snap peas, heat some coconut oil in a saute pan and then gently saute until cooked.  Season with sea salt and dig in!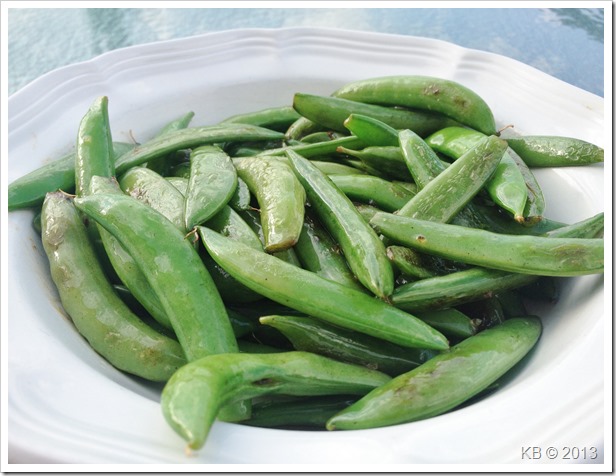 Serve these babies alongside the sweet potato above for a healthy, gluten-free meal! 
Does the sound of the combination above appeal to you? 
What is your favorite gluten-free baked sweet potato or potato topping?