Want to surprise Mom with breakfast in bed this Sunday for Mother's Day?  Grab a box of Glutino's Gluten-Free Pantry Muffin Mix and get ready to "WOW!" Mom!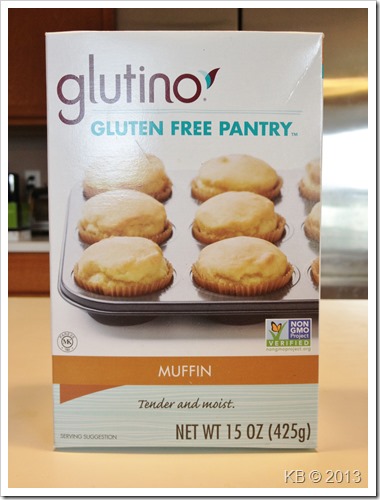 The best thing about this mix is how simple it is.  I chose to add chocolate chips, but there are endless possibilities.  Think of the mix (muffin) as a blank canvas and create your own masterpiece!
INGREDIENTS: WHITE RICE FLOUR, SUGAR, POTATO STARCH, CORN STARCH, BAKING POWDER (SODIUM ACID PYROPHOSPHATE, SODIUM BICARBONATE, CORN STARCH, MONOCALCIUM PHOSPHATE, CALCIUM SULFATE, TRICALCIUM PHOSPHATE), SALT, SODIUM BICARBONATE, XANTHAN GUM.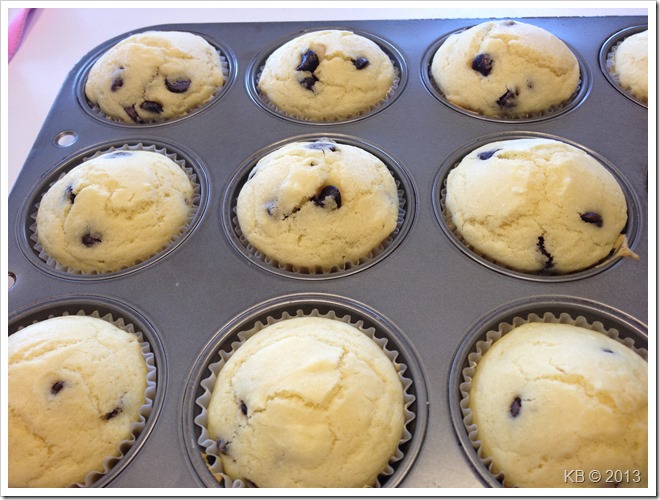 The muffins baked perfectly!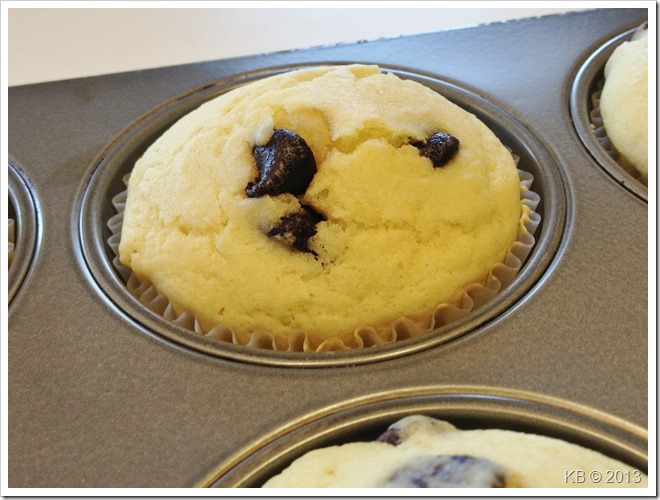 Look at that chocolate chop…mmm…warm and melty!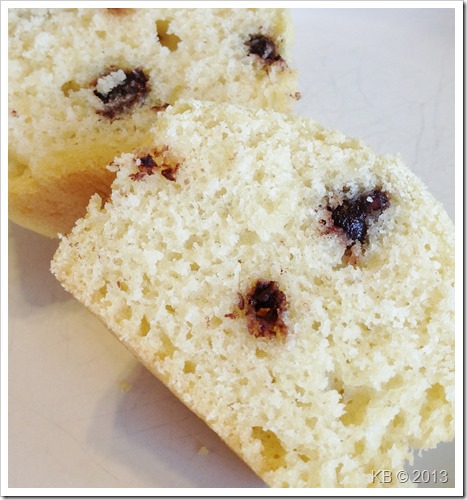 These muffins passed the test with both of my kids.  Jon is uber picky when it comes to taste and texture.  He couldn't get enough of these!  Hannah, not gluten-free, but always willing to share her opinion, fell in love with these muffins.  She is even more picky than Jon, if you can believe that!  She often takes a bite of something, something I expect her to like, and then declares it "eh" and won't eat the rest.  She didn't do that with these muffins!  In fact, she was looking for them again yesterday because she like them that much!  Sorry, Hannah, your brother inhaled them!  I was impressed with the moist texture and delicate flavor with just a touch of sweetness. 
Glutino's Muffin and Scone Mix is non-GMO certified with the Non-GMO Project Verification by the Non-GMO Project.  The mix is dairy-free and can be made with non-dairy milk to keep the muffins that way. To see where to find the mix and other Glutino products close to you, check out the store locator on the Glutino website. 
What is your favorite muffin mix add-in?  Have you tried this Glutino mix?
*This product was sent to me free of charge for review/sampling purposes.  The thoughts and opinions shared in this post and on this blog are mine and have not been influenced by anyone or anything.