What is the toughest part for you about sticking to a health & fitness routine?  Is it motivation? Is it finding time? Do you wonder how others have time to fit exercise and healthy eating into their hectic schedules?  I am not going to lie to you and tell you that it will be easy to do, it won't be.  But, like the quote (from I don't know who) says, "It won't be easy, but it will be worth it!"
If you schedule your workouts like you do any other appointment, you are much more likely to stick to them.  Get up 30 minutes early, walk during your lunch hour or after work with your dog, split your workout up into 10 minute segments during the day…it all counts!  Struggling with what kind of exercise to do?  Use your smartphone!  My Droid Razr HD has a plethora of apps to choose from – some are free and others cost a minimal amount of money.  There are many run/walk, yoga, Pilates and strength training apps; there is something for everyone.  One of my currents favorites is Jefit.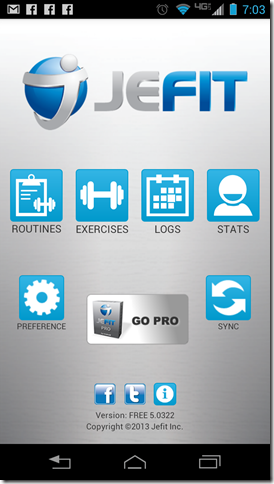 Containing over 1300+ exercises, the JEFIT Exercise Database provides animations and detailed information about each exercise. Learn how to perform each exercise correctly to attain the results desired when working out.
If you are new to exercising, consider hiring a personal trainer or taking a few fitness classes to help demonstrate proper form.  Start simple and build from there.  Exercise doesn't have to be difficult to be effective.  Just move!  One way to motivate yourself to move is to track your movement and activity with a pedometer or similar device.  I have been trying out the FitBit One for the past month and love how easy it is to see where I stand for the day in regards to movement.
I am thrilled to share that as part of the Verizon Health & Fitness Voices program, one of my lucky readers will win a really cool device to help motivate them to move more.  The UP by Jawbone sounds very similar to the FitBit One.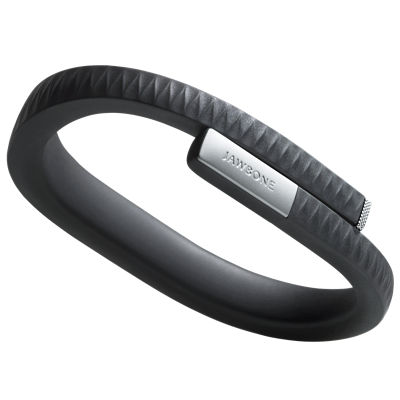 Check out the description below from Verizon:
UP is small, flexible and strong to accommodate an active lifestyle and help people reach their goals for a healthy lifestyle. Some of the features of device include:
Designed to be worn 24/7; up to 10 days of battery life
Tracks sleep and activity using advanced sensor technology
Log what you eat and drink, and track nutritional info
Get personalized insights that help you set and achieve your goals
Set a Smart alarm to help you wake up feeling refreshed
Set Idle Alerts to remind you to move and stay active
All you have to do to enter to win the new Up by Jawbone is follow the directions in the Rafflecopter box below.  The device retails for $129.99, but will be free to the winner of my giveaway!  *Open to US residents only.
Disclosure: I am participating in the Verizon Health and Fitness Voices program and have been provided with a wireless device and six months of service in exchange for my honest opinions about the product.  The UP by Jawbone is being supplied to the winner by Verizon Health & Fitness Voices .