One of my favorite ways to eat waffles is smeared with nut butter and fruit preserves or pumpkin butter and then topped with seasonal fruit.  Sure, warm butter and maple syrup is tasty, but my heart belongs to creamy almond butter, Trader Joe's Roasted Creamy with Sea Salt, to be exact.  When I first began the gluten-free diet over seven years ago there was one gluten-free waffle on the market, Van's Natural Foods, in three different varieties (Plain, Apple Cinnamon and Blueberry).  Over the past few years we have seen several other gluten-free waffles make their way into the grocery store freezers, including Nature's Path Gluten-Free Waffles.
There are three different varieties of gluten-free waffles from Nature's Path:
I picked up the Chia Plus frozen waffles at the store the other day and couldn't wait to try them.  I fell in love with the Buckwheat Wildberry waffles several years ago, so I hoped the Chia Plus would measure up.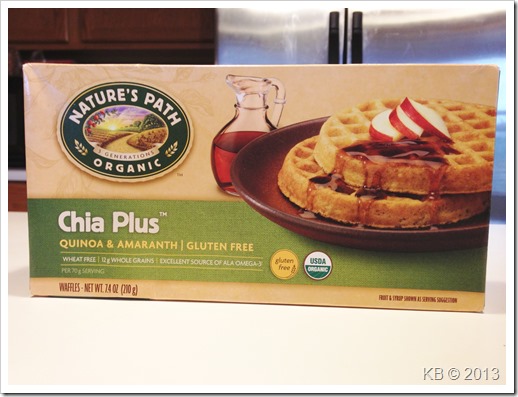 These waffles smelled so good while they were toasting that Jon wandered into the kitchen to ask what I was making.  In addition to being gluten-free, these waffles are also vegan.  Check out the list of ingredients: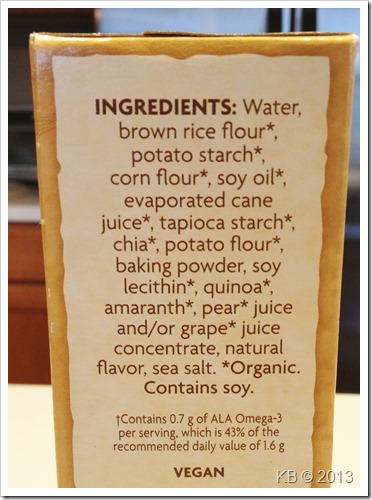 I was so excited to dig in once the waffles were done toasting I forgot to snap a photo!  Bad food blogger!  The waffles were every bit as good, if not better, than I expected them to be.  They were the perfect base for my simple peanut butter and strawberry preserves toppings.  Now that I picked up some more berries at the store, I hope to add them to the waffles tomorrow!
Which gluten-free frozen waffle is your favorite or do you prefer to make them from scratch?