Yes, I am a nerd.  A data nerd, that is.  While I am not a big fan of math, I am a fan of numbers as a way to track progress or motivate myself.  This is one of the reasons I use Daily Mile to track my runs,  My workout data is logged and stored on the website for me to look back at in the future.  This is extremely helpful, especially if I am struggling with my training.
The Fitbit One also tracks daily activity in addition to workouts, making it a great tool to help motivate or do cool things like this: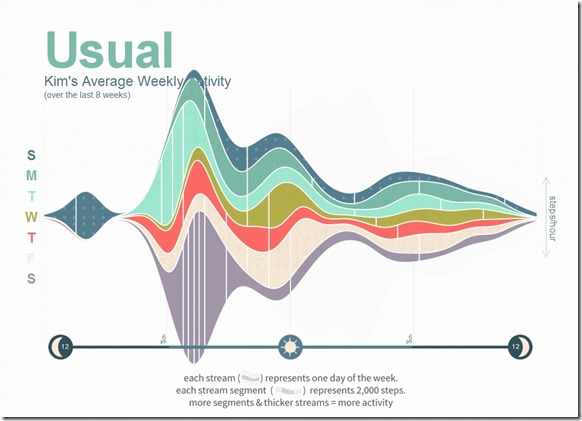 Or this: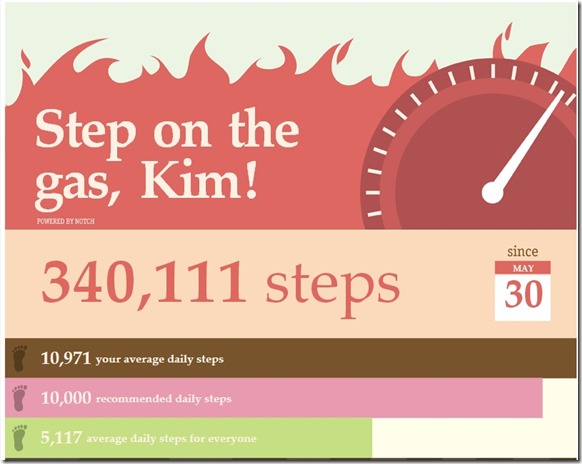 Or this: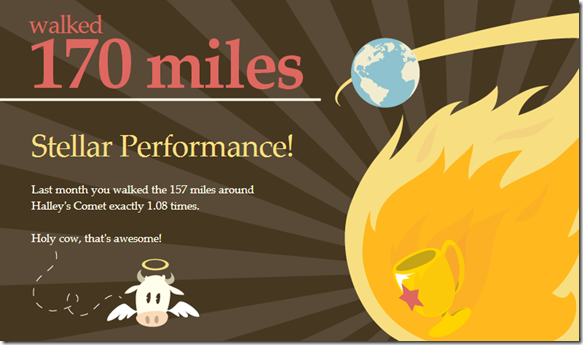 And finally, this: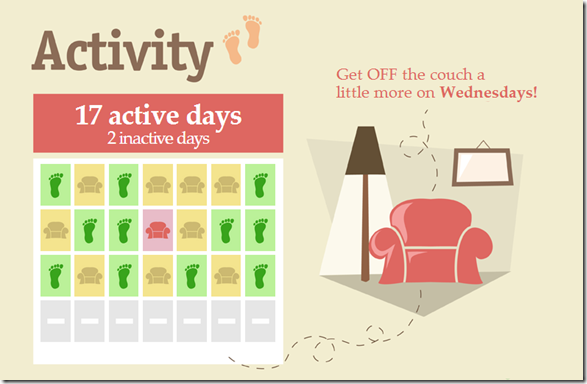 (source)
So not only are the infographics motivating, this last one shows my daily activity and highlights 2 inactive days.  Rest is just as important as my other workouts…runs and strength training.  Not enough rest can inhibit recovery and can lead to overtraining, which carries a whole host of issues.  So even though I may be taking 1-2 "rest" days per week with my training program, being overly active in other parts of my life on those rest days can hinder recovery, too. 
You can create your own infographic at Notch.me (Fitbit, RunKeeper, BodyMedia, UP by Jawbone) or many other websites described here.  If you do create one, I would love to see it!  Leave a comment and share the link below!
*Disclosure: I am participating in the Verizon Health and Fitness Voices program and have been provided with a wireless device, FitBit One, Verizon Gift Card and six months of service in exchange for my honest opinions about the products.