I found out just a little over a week ago that Tim Horton's was going to be offering a gluten-free treat beginning on July 15, 2013.  I stopped by Tim Horton's yesterday while I was running errands, but didn't have any luck.  The location didn't have the new treats in stock yet.  A friend was able to find them at a different location (200 W. Nationwide Blvd./Columbus, Ohio/Arena District).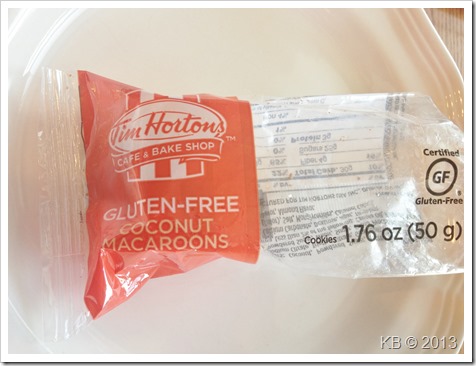 Ingredients:

Coconut, powdered sugar, froze egg whites (egg whites, sodium citrate, triethyl citrate, guar gum), water, chocolatey drizzle (powdered sugar, water, sugar, cocoa processed with alkali, corn syrup, less than 2% of the following: canola oil, palm oil, vanilla extract, calcium carbonate, dextrose, agar, titanium dioxied (color), salt, monodiglycerides, caramel color), natural flavor, almond flavor.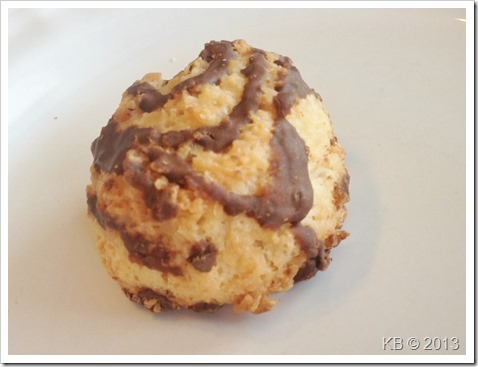 They taste every bit as good as they look!  The outside is a bit crunchy, but the inside is moist and has a wonderfully sweet, almond flavor.  The macaroons are sold in sealed packages of 2 and are certified gluten-free.  It is so nice to have a small, sweet treat to pair with a cup of coffee, latte or iced tea. 
Tim Horton's offers many gluten-free drink options and has locations across the US and Canada. 
Have you tried the new macaroons yet?  Please let me know once you do and what you think of them!